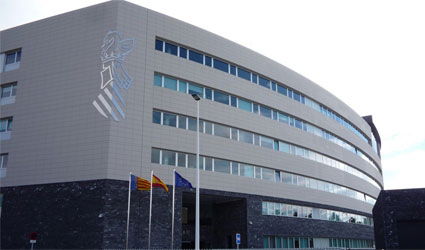 A MAN has been jailed for three years for attempting to shoot his step-brother and sister in law dead in Orihulea Costa.
The Provincial Court heard that the convicted man intended to kill the couple after a heated row in February 2010.
His sentence was reduced from the asked for nine years because of 'undue delay' and his admission of guilt.
The attempted murders took place when, at around 1.30 p.m. on February 9, 2010, the convicted man went to the house where the victims lived, in Orihuela Costa.
"The defendant climbed the stairs leading to the terrace of the house and from the gate of the terrace and, after a discussion between the three, the defendant, with the intention of causing the death of his step-brother and his partner, took out of the bag a firearm and shot at close range," said the prosecution brief.
His step-brother was uninjured, although his partner suffered a slight wound to the lower back.
The convicted man fled the scene, but was seen by numerous witnesses. It was not until a few months ago that he was arrested as his whereabouts were unknown.