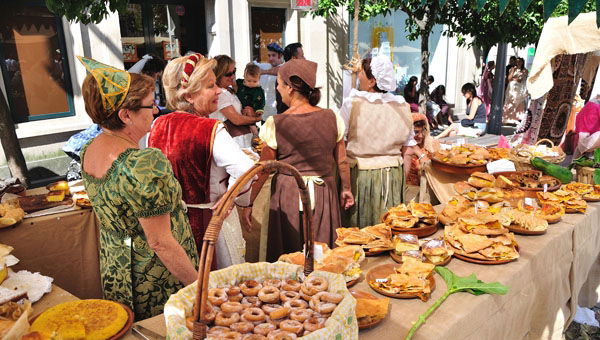 THE medieval era will return to the streets of Cartagena this weekend with the holding of a themed market from Friday November 8 to Sunday.
There will be 100 stalls featuring handicrafts, gastronomy as well as Arabic workshops, and demonstrations of arts and crafts from 11.30 am.
Organised by Legend, in collaboration with the Department of Commerce, there will also be a kindergarten service with monitors and surveillance throughout its duration and games for children.
The event takes place in Plaza de la Merced, José Hierro Boulevard, calle Duque, Plaza Risueño, calle Caridad, Plaza de San Ginés, Plaza San Francisco and calles Cuatro Santos, San Francisco, Palas and Campos.
The medieval market is an annual event that has become very popular, drawing big crowds of people wishing to soak up an historic atmosphere.