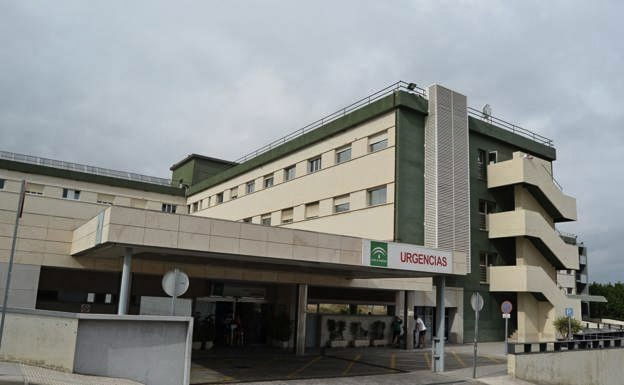 THE Court of Contentious-Administrative has issued an appeal after a family from Nerja has received a settlement from a case of apparent gross medical negligence by the Spanish Medical Service.
The Contentious-Administrative Court No. 7 of Malaga has awarded the family a total of €51,000 after a 38 year old woman was repeatedly misdiagnosed by medical staff which would eventually lead to her death from cancer.
€36,000 of the compensation was awarded to the deceased's husband whilst €15,000 has been given to the daughter, however the family are appealing for justice as the money they received does not repair the damage done, according to reports from Spanish media.
The story began in 2011, when the woman went to the Nerja health centre after experiencing pains on the right side of her body. She was examined and sent away with anti inflammatory tablets and diagnosed with costocondritis.
The pain continued and she visited the family doctor on two more occasions until January 13 2012 she finally received an x-ray. A week later she arrived for another consultation which prescribed muscle relaxants.
With the pain not easing she went again to the doctors as the pain was increasing in area, and she was again sent away with no x-ray and a prescription for antibiotics and anti-inflammatories.
Another visit to the regional hospital of Axarquia in March of that year led to a rehabilitation course as the pain had increased significantly but again, no further x-rays or a more comprehensive MRI were offered.
Finally fed up of the lack of proper diagnosis she went to a private clinic in June where she immediately was given an x-ray and MRI scan which revealed a large cancerous mass on her spine.
She was immediately operated on by the Vertebral Tumor Traumatology Service, removing a "poorly differentiated chondrosarcoma (high-grade sarcoma)" and began Radiotherapy treatment.
After a further operation to remove more cancerous cells, she finally passed away in the May of 2013.
The family lawyer, Damián Vázquez, explained, "what the SAS did not know how to investigate and diagnose and treat in months, a private physician does in a few days."
"Her repeated visits to public health centre with errors in diagnosis and omission of tests such as an MRI are startling, all this while the cancer was reproducing and spreading in the face of the indetermination of the medical services attached to the administration."
"It is well known that the diagnosis and treatment of cancer must be carried out as urgently as possible in order to avoid further harm to the patient."
During the trial it was stated that the patient underwent seven consultations until the correct diagnosis was made, explaining, "There was an unjustified delay in the diagnosis of the disease. The action of the public health contrasts with that of a primary care doctor to whom the patient went privately."