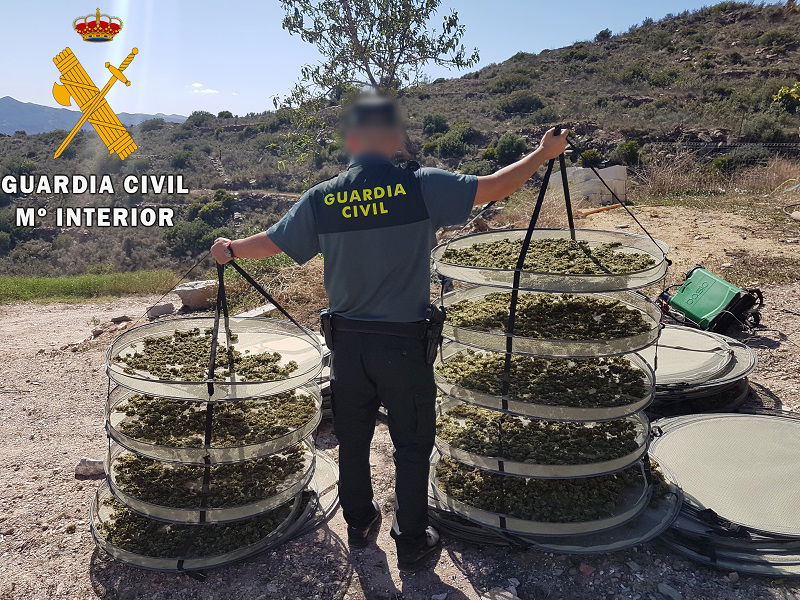 FIVE people are under arrest after Guardia Civil seized more than 35 kilos of marijuana buds in Bedar.
According to the Guardia this is the equivalent of a plantation of around 10,000 cannabis plants.
Information about the possible existence of a marijuana plantation covering an area of at least a hectare on a rural property dedicated to almond production in the Albarico area prompted the launch of investigations in mid-October.
A collaboration with Mojacar Local Police led to the seizure of the marijuana and the detention of the property owners, identified as 66-year old D.F.G.M. and 58-year old M.D.H.Y.
Raids on two Bedar properties also led to the discovery of items used for marijuana cultivation and sale.
In the final phase of the operation dubbed 'Darkbox' Guardia Civil arrested three other individuals in Cartagena in Murcia.
The Guardia said further detentions related to the case had not been ruled out.