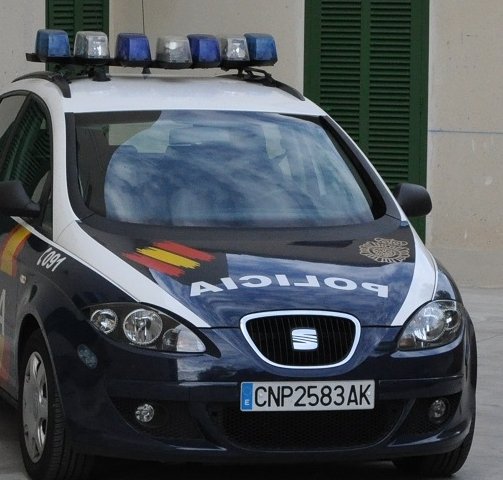 TWO men have been tracked down and arrested for allegedly stealing €12,000 in an Orihuela bank hold-up.
The incident happened on October 17 when a man entered a bank branch wielding a gun and forced an employee to hand over the cash before making a getaway on foot.
An investigation was carried out by officers from the Judicial Police Brigade of Orihuela National Police Station. The police took statements from the witnesses and analysed the recordings from the security cameras of the branch and adjacent businesses, in order to clarify the facts.
As a result of the efforts made, the agents identified the person allegedly responsible for the robbery and another person who police suspected was involved.
Police launched a manhunt for the duo which has now resulted in their arrest accused of committing a crime of robbery with violence and intimidation.
After a search of one of their homes, the police found a blank-firing pistol allegedly used in the robbery hidden in a false ceiling in the living room.
The detainees, aged 32 and 63, were placed at the disposal of Orihuela Examining Court No. 1, who ordered one of them to be remanded in custody.