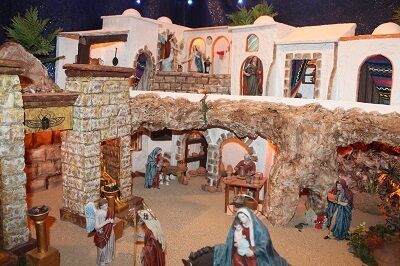 THIS year, residents and visitors through Mijas and La Cala can look forward to the XXII selection of Nativity Scenes around the municipality but it is expected to be bigger and better than usual.
The council intends to produce a map showing details of all of the places where the Nativity creations will be on show and they are looking to expand the number by opening the event to associations and religious brotherhoods, schools and individuals.
Anyone who is resident in Mijas is invited to register no later than November 29 at council offices and be prepared to make the scenes available to view for a minimum of three hours each day between December 6 and January 5.
Representatives of the council and the local TV channel will visit each participant to view and film the Nativity Scene and everyone who takes part will receive a diploma by way of recognition of their being involved.
See more Costa del Sol News