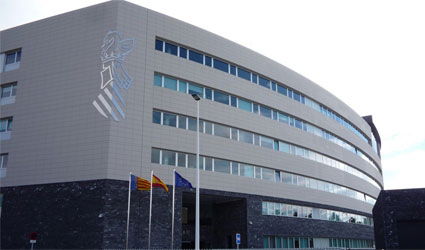 A MAN has been jailed for six months suspended for two years after his father's dog died after being forced to run eight kilometres tied to a bicycle.
Elche Local police were called when the body of the pet was found near the Novaire de Elche residence in July 2017.
A court judgement read: "The defendant had brought this animal from the Monte Sol urbanisation, about eight kilometres away, tied with a rope and a buckle and a nautical knot, the defendant being mounted on a bicycle, and despite the heat, dragging the animal along."
Police say the hindquarters of the dog were bloodied and the buckle of its collar had ended up "stapled" into its neck.
The dog had been acquired from an animal refuge by the convicted man's father in June 2015, and was about four years old at the time of the incident.
The defendant admitted animal abuse and acknowledged the facts, so the judge agreed to suspend the sentence on the condition that he does not offend again for the next two years.
He has also been sentenced to two years of disqualification from owning, trading or working with animals.