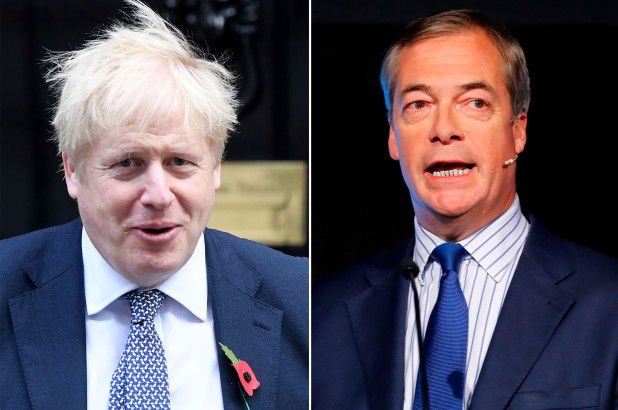 Brexit Party Leader Nigel Farage offered to build an electoral alliance with Boris Johnson if he drops his exit deal with the EU and allows the UK to crash out without an agreement.
As he launched the Brexit Party's general election campaign, he said "the UK's prime minister must drop the deal, because it is not Brexit, we will stand candidates in every seat in the country if he doesn't do so"
He went on to say "I believe the only way to solve this is to build a leave alliance across this country. If it was done Boris Johnson would win a very big majority, and we really could get Brexit done."
Farage has laid down a 14 day deadline to Boris Johnson to agree to an alliance pact otherwise the party will go it alone.