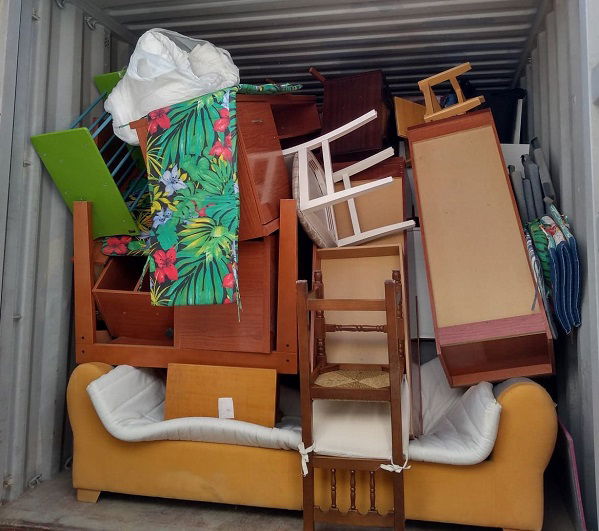 THE Vera and District Lions Club has been keeping busy.
One of the group's most important recent activities was organising flood disaster help. They collected donations of furniture, household goods, food, personal items and money for flood victims, going on to deliver loads filling two 16 cubic metre vans and two 20-foot containers.
The club issued a big thank you to all its members and volunteers who helped collect and pack the items.
On the social front, the big recent event was the Charter Night Ball in the Terraza Carmona function room in Vera. Over 90 smartly dressed gents and glamourous ladies, including members of a visiting Lions group from Beccles in the UK, enjoyed cava and canapes on the terrace and a sumptuous three-course meal.
There were awards presentations and local singers Kay Francis and Jack Law provided the entertainment.
Vera Lions reported a great response to its charity sales, with donations of all kinds of items and customers browsing and purchasing. These sales help the Lions to assist vulnerable, sick or needy people in the area.
The charity sales premises had been closed for refurbishment, but everything has now been smartened up and sales will get underway again on Saturday November 9 with new stock and some sale items.
Thinking ahead to Christmas, the Vera Lions Christmas fayre will be at El Jardin in Los Gallardos on December 1 from 10am to 4pm. There will be stalls of all kinds, entertainment, and of course, Father Christmas.
Vera and District Lions Club is a varied and friendly group which aims to help the local community and as part of an international organisation anyone in genuine need. If anyone is interested in joining, the club meets at 6pm on the first Wednesday of the month at the Terraza Carmona.