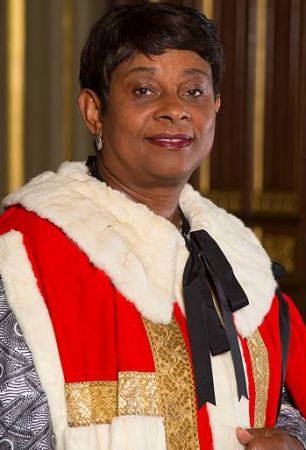 DOREEN LAWRENCE now says she is "reassured" that race was not a factor in the Fire Brigades response to rescuing victims of the Grenfell Tower blaze and has apologised for saying it was.
Her original controversial comments came in the midst of the call for the Government to carry out an urgent review of the polemic "stay put" policy which London Fire Commissioner Dany Cotton admitted was not suitable for a building such as Grenfell.
However the verbal attack from Baroness Doreen Lawrence, whose son Stephen was murdered in a racist attack in 1993, triggered outrage. She was stated to say: "Had that been a block full of white people in there, they would have done everything to get them out as fast as possible and make sure that they do what they needed to do."
She spoke out after meeting Paulos Tekle, whose five-year-old son Isaac was killed in the fire in June 2017 after firefighters told his family to "stay put" in their flat.
The London Fire Brigade Deputy Commissioner and Director of Operations Tom George responded to the Baroness' harsh words in a statement: "We absolutely refute the claims made by Baroness Doreen Lawrence that there was any aspect of racism in our response to the Grenfell Tower fire. Every single one of the firefighters and officers who responded to the fire that night was fully committed to rescuing as many people as possible and put their own lives at risk to do so."
A subsequent petition demanding the baroness apologise collected over 34,000 signatures. It claimed Baroness Lawrence's remarks were defamatory towards the 'brave men and women of London fire brigade'.
It added: 'At great risk to themselves, they saved many lives which would have been lost without their intervention.' The petition even claimed that Baroness Lawrence should have her 'honour removed' and she should be 'barred from public office'
Baroness Lawrence has now rectified her accusations by stating: "Learning about the conditions firefighters faced that night has been insightful, apologies for any upset caused. I'm confident how valued equality is to LFB & FBU."
I've met @LondonFire & @LondonFBU. I am reassured race played no part in their response to the Grenfell Tower fire. Learning about the conditions firefighters faced that night has been insightful, apologies for any upset caused. I'm confident how valued equality is to LFB & FBU




— Doreen Lawrence OBE (@DLawrenceOBE) October 29, 2019