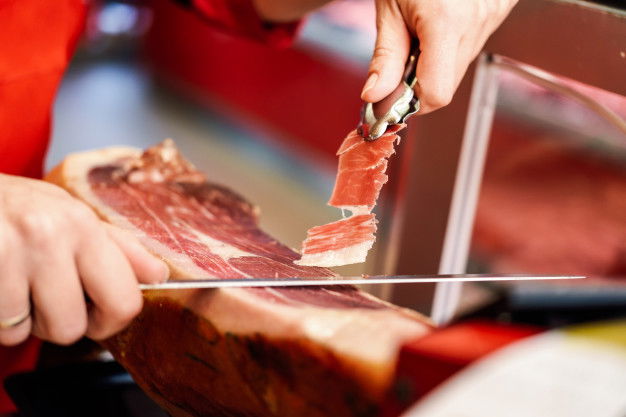 CUTTING Serrano ham requires a special knife and special skills.
Even then it is not an easy task and Gonzalo, a young Marina Alta resident, has launched his own business, paying home visits to do the job properly.
He has spent the last eight years perfecting the art of cutting ham, a service increasingly requested at hospitality events.
The best Jabugo and Pata Negra hams are expensive and unless they are cut correctly, too much "superb" is wasted, Gonzalo said.
If you have enjoyed this news article, please note that our current charitable activity is on behalf of Ciudad de los Niños orphanage in Malaga.
If you would like to make a small contribution to this cause it would make a great deal of difference to the orphans of Malaga!
Please donate at https://www.gofundme.com/f/beunited-for-malaga-orphans