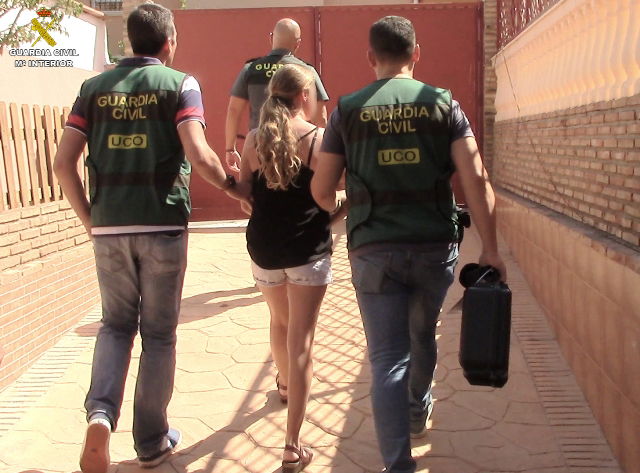 A SWEDISH woman has been jailed for making sex videos of her daughters aged 14 and eight to sell on the internet.
The 35-year-old mother was sentenced to six years by a Swedish court after being arrested by Guardia Civil in Benalmadena on Spain's Costa del Sol.
An investigation started when Swedish police discovered that several women were using children from their family environment to produce paedophile material for sale.
Two women – who have since been jailed – were arrested in Sweden because of their connection to the events.
But the third woman fled the country with four of her five children leading to an international hunt for the family.
Operation 'Kasino' was set in motion, and investigators tracked the family first to Malta and from there to Spain.
Swedish authorities contacted Europol and asked the Guardia Civil for help in locating them. They also warned of the existence of paedophile material featuring at least two of her children.
Guardia Civil officers found she had registered in Spain with a false address. By analysing images that one of her daughters had uploaded to social networks, police traced them to a property in Mijas, but by then the family had moved.
They also discovered other homes where they lived for a short time, until finally the investigation led the agents to Benalmadena.
A European arrest warrant was issued against the woman and an investigation warrant was issued to search the home. Within a few days, the suspect was arrested. Three daughters aged 14, eight and five and one son aged 13 lived with her.
Evidence found in a house search proved that the woman had sexually abused two of her daughters.
Her children were initially taken into the care of Spanish social services, before being found foster homes in Sweden.
The woman was extradited to her home country. Meanwhile, investigators identified three men guilty of buying the videos, who have also been jailed, Guardia Civil sources revealed today (October 30).