A leaked report found that the fire department's preparation was "gravely inadequate" and that lives could have been saved. The London fire brigade defended its actions, saying there was no "safe alternative strategy."
A public inquiry into the awful Grenfall tower bloke fire found serious deficits in the actions of the London Fire Brigade, UK media reported yesterday, citing a leaked official report.
The long-awaited report is due to be released today and details in what went wrong and caused the loss of life of 71 residents of the tower block due to blaze at that ripped through the large block of flats in London.
The findings of the leaked report contain accusations against Londons Fire Brigade which are that,
A. London Fire Brigade's planning and preparation for such a fire "was gravely inadequate."
B. The policy of having people stay in their apartments to await rescue was not lifted until the building was engulfed in flames.
C. If the building had been evacuated more quickly, fewer people would have died.
D. Brigade Commissioner Dany Cotton was accused of "remarkable insensitivity" for testifying that she would not have done anything differently.
Meanwhile, the report has caused controversy on social media from the general public
Aaron Heaton had the strongest message that saw a whopping 14,000 comments and 124,000 shares and 65,000 likes all in support within the timescale of just 2 hours, it read
"Message to all London firefighters…
On behalf of every decent member of the public in this country, we're behind you, we support you and we respect what you do.. the report on Grenfell is a joke and nobody lands any blame on your shoulders… I feel ashamed that they are trying to accuse you of not doing your job after you selflessly ran into a burning tower to save a life with little consideration for your own safety.
Government are a shambles and Baroness Lawrence… you should be ashamed, you're the racist, my love …..let's hope you never need the help of our brilliant fire service
IM BACKING THE LONDON FIRE BRIGADE"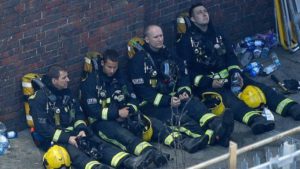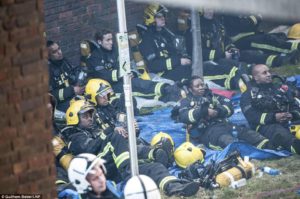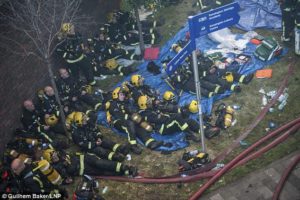 As the full enquiry starts later today we shall follow and update the complete findings for EWN readers.