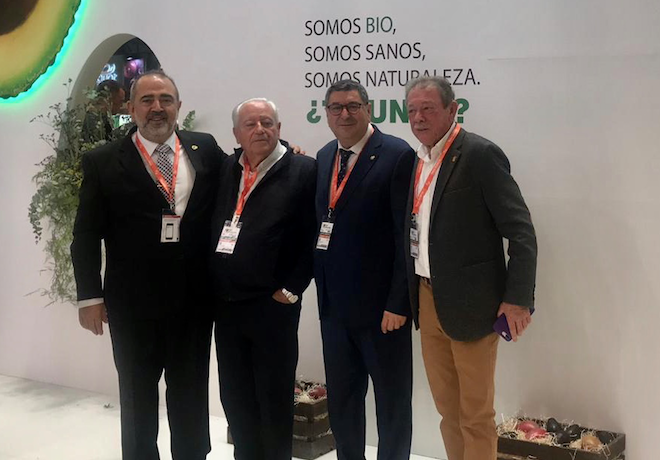 THE mayor of Vélez-Málaga, Antonio Moreno Ferrer has travelled to Madrid to take part in the international Fruit Attraction trade fair.
The industry event is a global benchmark event that aims to showcase the fruit and vegetable sector.
Axarquia was represented at the fair by around fifteen companies from the agri-food sector with the majority of them dealing in the sub tropical fruit sector that Axarquia is renowned for.
The fair was a great opportunity for the region to put its exports up against the produce from countries such as Mexico and Peru, where it was quickly realised that the Axarquian produce set an incredibly high standard amongst the world's best.
A total of 1,800 companies were present at the event from all over the world, represented by over 90,000 professionals from 130 countries.
Moreno Ferrer pointed out that "it is a source of pride, as a representative of the capital of Axarquia, to see how our agri-food and subtropical industry is a world benchmark in such an important meeting"
Among the companies represented in Axarquia are, Alcoaxarquía, Apaya Europe, Avomix, Axarfruit, Frunet, Frutas Montosa, Natural Tropic, Reyes Gutierrez, Tropical Millenium, Tropico Spain, Trops and Viveros Brocaw.