Good Morning! 🙂
"The future belongs to those who believe in the beauty of their dreams."
—Eleanor Roosevelt
Happy Birthday To: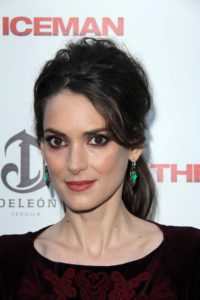 Film & TV Trivia On This Day:
2008 "Quantum of Solace" 22nd James Bond film starring Daniel Craig and Olga Kurylenko, premiered in London
Today Is International Internet Day:
International Internet Day is celebrated worldwide, every year on 29th of October. Since the year 2005 this day has been famously celebrated to commemorate a momentous day in the history of telecommunications and technology. This was the event of the sending of the first message, first electronic message which was transferred from one computer to another in 1969.
The International Internet Day highlights the idea of liberation, where everyone is afforded an equal opportunity and an equal advantage to share services, which connect the world to each other.
Weather:
Costa del Sol: Mainly Sunny
23°C | °F Rainfall: 10% Humidity: 64% Wind: 10 km/h
Costa Blanca: Sunny
24°C | °F Rainfall: 0% Humidity: 70% Wind: 8 km/h
Almeria: Manily Sunny
21°C | °F Rainfall: 10% Humidity: 81% Wind: 13 km/h
Costa Tropical: Mainly Sunny
20°C | °F Rainfall: 10% Humidity: 80% Wind: 8 km/h
Mallorca: Partly Cloudy
24°C | °F Rainfall: 10% Humidity: 72% Wind: 13 km/h
CURRENCY:
1 euro = 1.1107 $ USA.
1 euro = 0.86598 £ GBP
1 euro = 1.6270 $ Australian
1 euro = 1.4511 $ Canadian.
……
If you have enjoyed this news article, please note that our current charitable activity is on behalf of Cuidad de los Niños orphanage in Malaga.
If you would like to make a small contribution to this cause it would make a great difference to the orphans of Malaga!