Cosmetic dentistry is the route to the perfect smile. With the right treatment and care you can achieve the smile which ignites confidence. Our advanced cosmetic dentistry treatments have been designed to bring you the very best options and greatest choice for the smile you really desire.
Cosmetic dentistry is not one single treatment. It ranges from whitening procedures through to our complete Smile Makeover which combines multiple techniques including veneers, crowns, implants and bridges.
Whether you would like a better-than-ever smile for your wedding day, a boost to your confidence following years of hard-wear, or simply want to treat yourself to a dental holiday where your souvenir is a dazzling smile, we work for you. Crooke Marbella is your specialist and dedicated cosmetic dentistry solution.
The choice is yours – embrace confidence. Smile today.
Doing cosmetic dentistry with design
Not all cosmetic dentistry approaches are created equally. At the heart of our process is ensuring we understand you.
We take the care to ensure your final smile is exactly what you're after.
Central to achieving this is our Digital Smile Design (DSD) process. Using the latest in dental innovation, combined with experience, skill and a client-focused approach, we truly design your smile.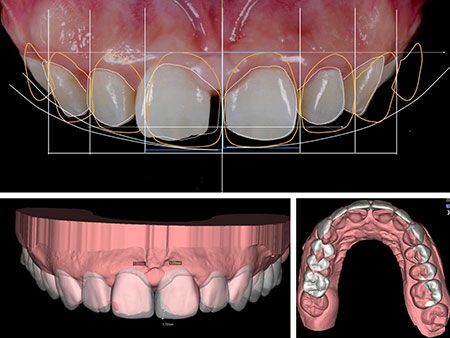 Cutting edge technology allows you to preview the design of your teeth so that you can see exactly what can be achieved.
Through this process you will also be able to clearly understand the treatment process, timeline and costs involved.
This is a solution which you can tailor to your unique requirements. This is a smile design for you.
At Crooke Marbella we want your big day to be the day you've been dreaming off. Book in for a Digital Smile Makeover as soon as possible before your wedding. We offer a range of all our cosmetic dentistry appointments for both brides and grooms.
We work with all of our clients to develop the smile they want. Cosmetic dentistry needn't be complicated, but it can achieve the outstanding. Use innovation and technology combined with expert service and a friendly approach.
Choose Crooke Marbella for a smile that dazzles.