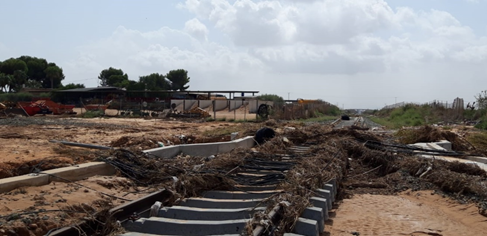 THE rail line between Murcia and Cartagena has reopened.
Traffic was cut after the September storm caused extensive damage. The freight line of Escombreras has also been reopened.
The railway infrastructure administrator Adif said that the damage caused by the storm made it necessary to completely rebuild a 250-metre-long stretch between Balsicas and Torre Pacheco.
They had to lift the track, completely replace the platform, providing new ballast and assembling the superstructure.
Similar work had to be done on another 4.5 km of rail line in different areas, especially on the route between Balsicas and Torre Pacheco.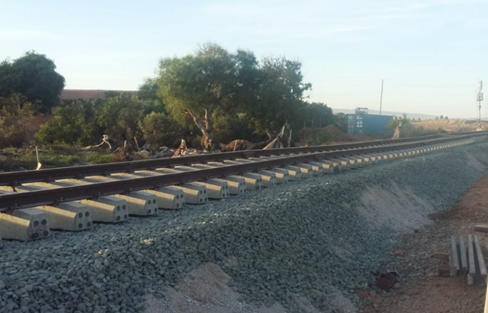 Four hundred tons of rockfill, 400 m3 of sub-ballast layer and 1,800 m3 of ballast, among other materials, have been used, and 1,400 m3 of embankments have been treated.
Teams of 25 workmen per morning and afternoon shift were employed, with 25 pieces of heavy machinery in operation.
Work continues on other parts of the Murcia network with the aim of completing all repairs by the end of this month.
—
If you have enjoyed this news article, please note that our current charitable activity is on behalf of Cuidad de los Niños orphanage in Malaga.
If you would like to make a small contribution to this cause it would make a great difference to the orphans of Malaga!
Please donate at: https://www.gofundme.com/f/beunited-for-malaga-orphans