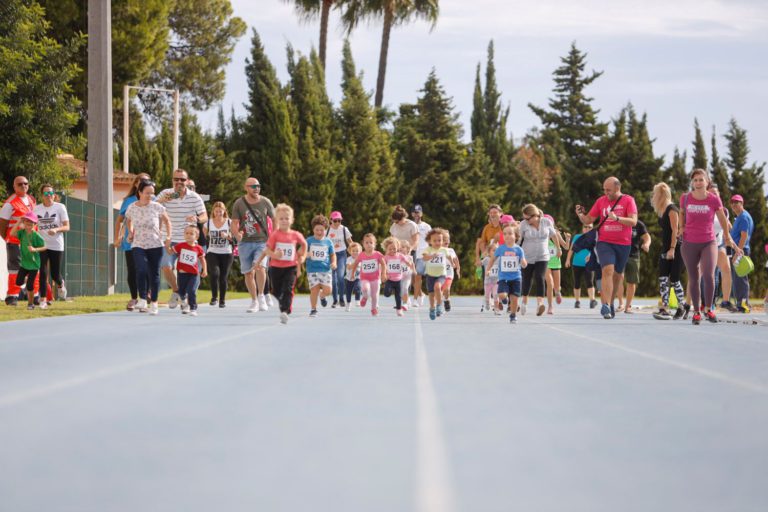 EACH year children and adults run in the Cross Escolar and Cross Popular at Alfaz's Polideportivo municipal sports centre.
The two races had more than 300 entrants this year and were run in an atmosphere that was festive and not in the least competitive, despite the long list of winners and the many trophies and medals that were won.
The seventh edition of the Cross Popular, run over six kilometres, was classed as moderately difficult and followed a zigzag route that combined the running track, grass, asphalt and small mounds to make the race more interesting to run in and to watch.
This was the 21st edition of the under-16s' Cross Escolar, which was split into six categories, including one for babies.
Alfaz's Sports councillor Oscar Perez congratulated Carlos Mora, president of the El Faro Athletics Club and all his team for their hard work in organising the event so efficiently.
Perez also congratulated the runners who, regardless of trophies, had demonstrated that participation was the most important thing.
—
If you have enjoyed this news article, please note that our current charitable activity is on behalf of Cuidad de los Niños orphanage in Malaga.
If you would like to make a small contribution to this cause it would make a great difference to the orphans of Malaga!
Please donate at: https://www.gofundme.com/f/beunited-for-malaga-orphans