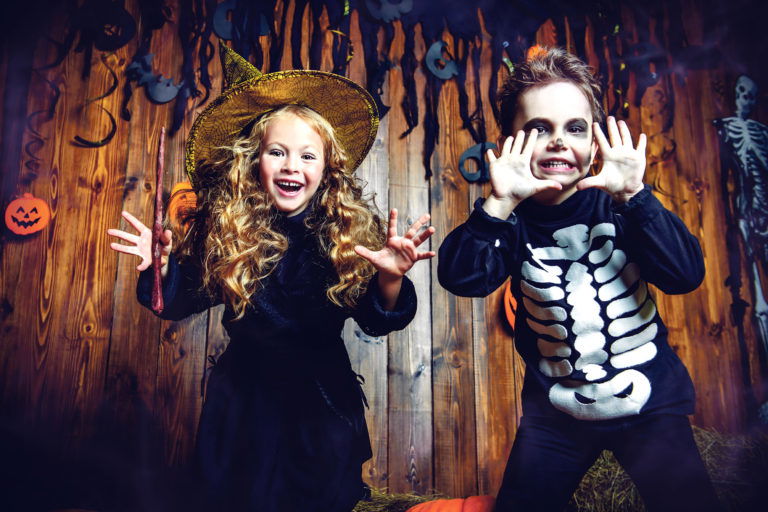 Your community needs you!
WE have just ONE WEEK left to pull off the biggest community event the Costa del Sol has seen and demonstrate what INCREDIBLE things we can achieve TOGETHER.
October 31 will forever be remembered for the chaos and confusion that is Brexit.
But we want to change that, instead let's UNITE as a community, support the vulnerable children in our area and create a day to remember for the right reasons.
With your support, Euroweekly News came up with the concept of organising a Halloween party to raise €8,280 for the orphans of 'Ciudad de los Niños' in Malaga.
It will be held at the Feria ground in Fuengirola, where there is ample free parking for everyone, from 5pm. EVERYBODY is invited and entry is free.
So far, the response has been AMAZING.
Our GoFundMe page https://www.gofundme.com/f/beu nited-for-malaga-orphans has received wonderful support – let's keep it going! We have seven days to give this a monumental push!
If you are unable to attend the event, this is a perfect way to contribute. Please give generously.
Having come up with the concept, you as a COMMUNITY have grabbed the baton and are running with it. But we can't stop there – the possibilities are endless if we all pull together.
Business owners, readers, social media gurus including the local press, radio stations and TV – everybody through all aspects of the community – have all jumped on board.
The orphanage gets a clothes allowance of just €40 per child to last three months? Imagine trying to clothe your child or grandchild on that amount!
So, we are calling for your help.
We want to raise at least €8,280 to give each child a clothes voucher for €100 for the three months so that they can have a special Christmas outfit, a set of fluffy pyjamas or a new pair of slippers.
Aside from the clothes voucher, we are aiming to also make a personalised toiletry bag for each child, full of little luxuries that we take for granted like a special bubble bath, pretty hair slides for the girls, cologne, mouth wash etc. Each bag will cost €30.
A Christmas goodie basket with treats like a selection box, some crayons, a toy, each basket worth €50 each.
With the fabulous support of local businesses of all nationalities, October 31 promises to be a truly ghostravaganza day to remember.
The venue for the event – Caseta CEPYME, located in the large Feria ground in Fuengirola – will be totally transformed with witches, spiders, ghouls, cobwebs, tombstones and more. And entrance is free.
We would like to give a massive shout out to the whole Bayley family, from granddad John down to little Ella, with a special thank you to the very creative Samantha Bayley. Her spooktastic creations will be revealed on the night!
It just goes to show how everybody can pull together in the community – from the Spanish to the English and Scandinavians – ultimately we are unique!
There will also be a full bar and we will be catering for everybody, offering traditional foods like pie and peas, beef bourguignon, chilli con carne, vegetable curry, jacket potatoes, pumpkin soup, Paella, Puchero, burgers and ribs, to name just a few!
And of course, there will be the old favourites of jellies, cupcakes, tiramisu, vegan sweets, chocolates and treats, too.
A host of entertainers on the coast have given up their time free of charge, despite this traditionally being one of their busiest nights, including Masquerade Duo, Frankie Valentine, Ronnie Howells and Danny Efford.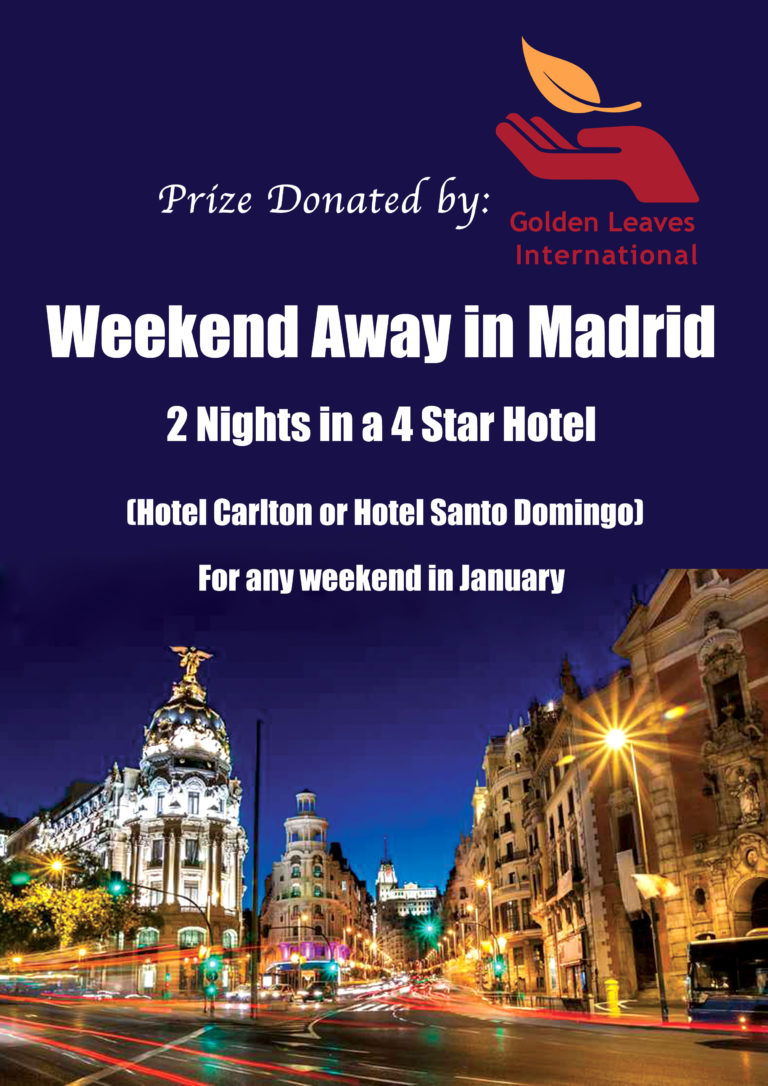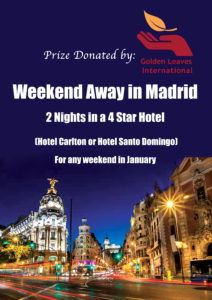 And an array of businesses have donated fabulous prizes for a raffle and auction – including two nights in a four star hotel in Madrid courtesy of Golden Leaves to name one of the superb prizes up for grabs.
Associations along the coast have also got right behind the event and will be helping with the decorating of the venue, providing children's entertainers, organising ponies, supercars, games including ducking for apples, children's tattooist. And they are putting their hearts and souls into it. It's fantastic to see how many wonderful women there are out there.
There will be special guest appearances from Peppa Pig and Paw Patrol, together with raffles, auctions and prizes for the best girls,' boys' and adults' outfit. Magic Mirror Costa Blanca are also travelling down from Alicante, free of charge, bringing along their novel and fun selfie camera equipment especially decorated for your spooky photos!
EWN CEO, Michel Euesden, said: "This is the coast that just keeps on giving and giving, and this time the orphans themselves, who will be there on the night with their carers, will see how much love there is in the world, because you, dear reader, are going to show it to them!
"Not only will we raise the €8,280, but also a lifetime of memories which you can help create together on October 31."
She added: "We will be united on a night that will make unprecedented history – Britain may be the first country to leave Europe, however, you our valued reader, will be too busy enjoying yourself, having a 'spoogie' with the witches, wizards and warlocks, making new friends who care – you are safe and secure in the community that you love and can be proud of.
"So, whatever your political leanings, whatever your concerns, come out on October 31 and have the time of your life. This is why we came to Spain to be part of this special eclectic community – whatever your age group, whatever your nationality, this is your community.
Let's do this together!"
In addition, if anyone has anything they can offer to make this the most incredible night ever to be seen on the coast, for example, auction prizes, special catering skills, entertainment, anything, please contact our newsdesk now on 951 386 161 or email halloween@euroweeklynews.com
RAFFLE PRIZE LIST:
Beata Collis (nicki) – 2 pieces of Jewellery
Iceland (esteban) – 3 vouchers 25€ each
Olivias la Cala Sunday – lunch for 4 with bottle wine
Clinica Medcare la Cala – voucher for full MOT inc bloods, ECG etc
flawless marbella Beauty – voucher
Envirocare – 1 aircon service
Envirocare – 1 aircon service
La Cala Travel – Travel voucher
Finca Al Lemon – Yoga weekend
hair by Shannon – Hair voucher
Selina Mackenzie – a piece of Jewellery
Loren Louise – Ballet lessons
Chris Grenfall – PT voucher
Vida Skincare – Soap Gift Pack
Loubelle Hair and Beauty Fuengirola – free cut and blow dry
Rebecca Valdes – PT (personal training) session
Dione Lockyer – 4 week course
Lorna Culnane – massage or Reiki session
La Tavola – voucher for 4 pizzas
Custom Print Shop – Voucher for Printing
Alex Nowika – Photography voucher
Kiri Beauty – Massage/Facial Voicher
Karen Reay – Massage voucher
Alhaurin Golf – Voucher 2 people golf & buggy
Victoria Tindal – Books for raffle
Coral Gonzalez – Aromatherapy Treatment
Olive Tree – Voucher for x 2 fish n chip meals
Lynette McGuigan – Christmas Portrait Session
Jill Hannam – One life coaching session
Natalia Edelmann – One 1 hour coaching session
Natalia Edelmann – Three body balms – Signature Body Balm, Chest Balm, Muscle Balm
Natalia Edelmann – Two Young Living Pure Essential Oils – Lavender and Peppermint
painted kitchen (sam bayley) – 100€ zara home voucher
Joe Bayley – 100€ voucher el corte ingles
AUCTION
Puente Romano (michel) – 2 night stay valued at 1000€
Golden Leaves – Weekend in Melia Madrid for 2 in January
Anthonys Antiques – Authentic Murano Vase – valued 1200€ – has certificate
Footbal – shirts with certificates