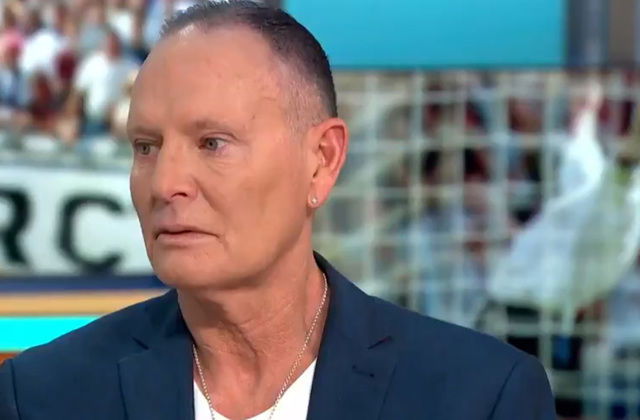 Paul Gascoigne wept tears on live TV this morning as he admitted he would never change, although being tried for sexual assault for kissing a stranger on a train.
Gascoigne commonly known as " Gazza" who last week was found not guilty of sexual assault wiped away floods of tears on ITV's Good Morning Britain as he said: "I feel like I've spent a whole year telling people I did nothing wrong."
The former England footballer who also played for Newcastle, Tottenham, Lazio,Everton & Rangers was accused of sexual assualt by a woman who accused him of forcibly kissing her on a train travelling from York to Durham in August last year.
He said he was comforting her after another passenger had called her fat and ugly.
Gazza said "I admitted that to the police from the start, I gave her a peck, I didn't look at it in a sexual way."
Gazza then went on to say "I don't think I'll ever change. I am who I am, I don't think it's right to be called fat and ugly."
Gascoigne whose had a battle with booze which has been well documented in the press over the years stated he is six months sober but had struggled to resist turning to booze during the court case.
He said "It was definitely a test, even two days ago I felt like I wanted a drink and I just rang my sponsor and told him how I felt .A lot of people would go out and celebrate . I didn't feel I had anything to celebrate because it has been a tough year. I would say the rest of my life depended on this"
He told those watching GMB he had kept himself busy by indulging his passion for fishing and attending regular counselling sessions.