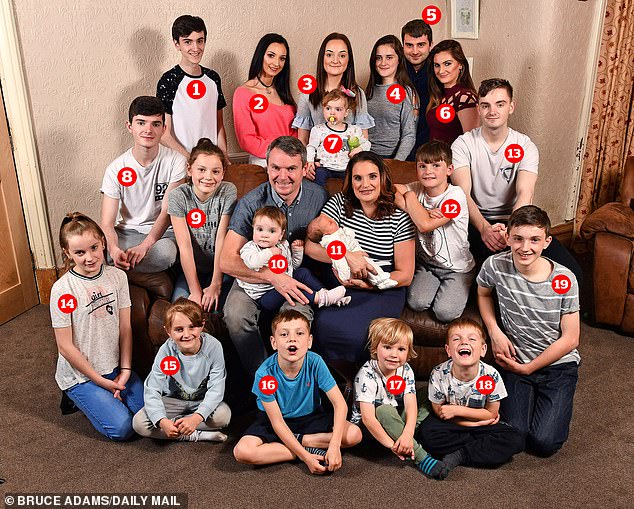 Parents of Britain's biggest family have revealed they're expecting another baby in 2020, which will increase their collection to an incredible 22 children.
Sue Radford, 44, and husband Noel, 48, took to YouTube on the weekend to spread the word of theirhappy news and footage of their 12-week scan, which took place at the end of September.
"We're going to have a little peek at the new little Radford," Sue exclaimed in the video, which was uploaded on 20 October. "Very exciting."
The video shows the couple's 12-week scan, with three of their children watching their unborn brother or sister on screen in as well hearing its heartbeat.
Sue said she thinks she's having another boy. Reflecting on the baby scan, Noel said: "One minute it looked like a girl, the next minute it looked like a boy, so we're not sure."
The pair plan to do a gender reveal in the next few weeks after their next scan.
Noel added: "It's a long way to go yet but yeah… it's a good Christmas."
The pair had their first baby 29 years ago. They have previously said in interviews that they kept the baby, despite their young ages, because they were both adopted at birth. Sue also had a miscarriage at 23 weeks in 2014.
The last baby to their family, Bonnie, was born in November 2018, after a quick fire 12minute labour.
Following Bonnie's birth, Sue and Noel vowed that she would be their last child but those plans have now gone out the window.
You can watch Sue's announcement here below.