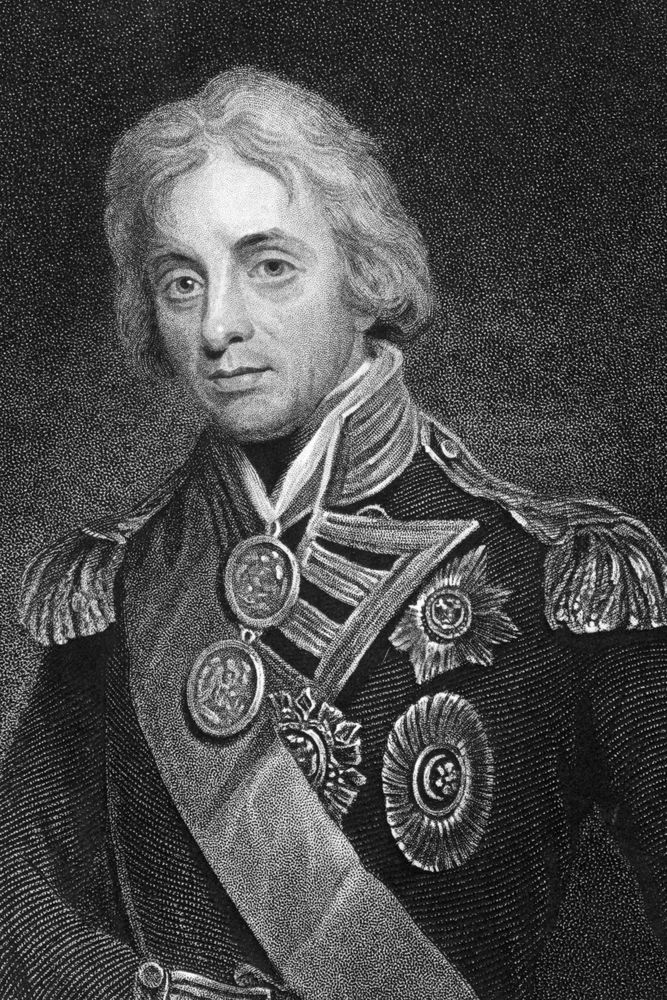 ON OCTOBER 21st 1805, a fleet of warships commanded by Lord Nelson engaged and defeated a numerically superior French-led force off the cape of Trafalgar.
Twenty-seven British ships of the line led by Admiral Lord Nelson aboard HMS Victory defeated thirty-three French and Spanish ships of the line under French Admiral Villeneuve. The battle took place in the Atlantic Ocean off the southwest coast of Spain, just west of Cape Trafalgar, near the town of Los Caños de Meca. The Franco-Spanish fleet lost twenty-two ships, and the British lost none.
This ranks highly in the list of most decisive naval battles ever fought and changed the course of world history.
Slain at the battle on the verge of victory Nelson was justly a British hero. The British people celebrated the battle and commemorated his death — the 'Immortal Memory', as it was known — on this day with dinners, parties, and parades.
The commemorations are also a time to remember the deaths of nearly 4,000 sailors, including Admiral Lord Nelson, who was mortally wounded by a French musket ball.