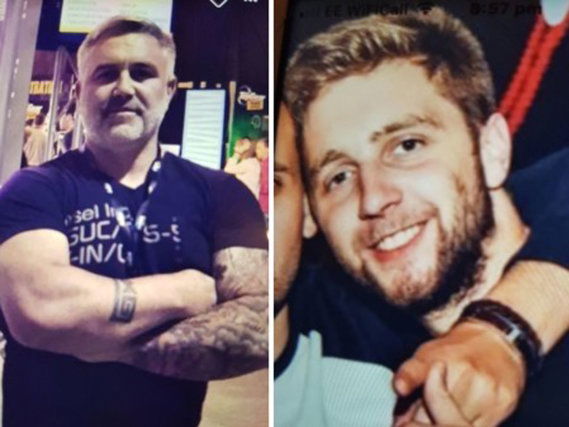 Kathy Catney, 63, Liam Poole's grandmother, told The Times newspaper that she believes her former son-in-law may have been killed in a botched drug deal.
"I do think Liam's died. I think he's been killed. I hope he's not at the bottom of the sea I hope. People say he is but I want the chance for people to give him back to me," she said to the Times newspaper.

She further added "I think Liam's dad got into some bother and Liam got caught in the crossfire. We always suspected Daniel was up to no good but we just didn't ask questions," she said.
He was going to Spain to do some sort of deal. Whether that was property or drugs, I really didn't know."
According to the Times, the family also received a ransom demand for over €100,000 the day after the father and son went missing.
The ransom was never made public but according to The Times, the police traced the call to a phone in Morocco.
The Grandmother Catney reported to the Times they managed to raise the money from family members within just three hours which sounds suspicious with such a large amount of ready cash, but it's not known it the ransom was paid over.
Father Daniel himself also missing, has convictions for drug dealing on his police record, as well as links previously according to London sources to the Adams family gangster mob who are linked to over 25 murders, and 200 million GBP profits from their drugs cartel.
The Adams family are more notorious than either the Kray twins or the Richardson mob.
Terry Adams especially lived the life of Riley during his reign of terror even once attempting to purchase Tottenham Hotspur football club for cash allegedly, which the club refuted.
Their brutal trade of terror even saw allegedly a fall out over a drug deal with a murdered victim buried underneath the Millenium Dome.
They are also known in the underworld for the shooting of Mad Frankie Fraser in the head of which he only just survived even though he lost part of his mouth.
Their ruthless criminal network was finally brought down as a result of money laundering and financial crime legislation similar to the tax case which snared American mobster Al Capone, but underworld sources claim they still have a lot of power.

The missing Father and Son story will be aired tonight on Inside Out with Glen Campbell on BBC One tonight.
We the EWN spoke to a former London mobster who used to be associated with Patsy Tate ( who himself was shot to death eventually in the Essex Range Rover shooting) – " Drug shipping and distribution is a lethal world, you never really know who you are dealing with, my guess is they flew in with large amounts of cash and got whacked, this would have happened if they didn't take enough back up, my other guess is these two were amateurs of the big league and went solo for a deal, you wouldn't normally take your son for example, if they had no credibility or reputation it's likely they were seen as easy pickings – whacked em off and took the cash"