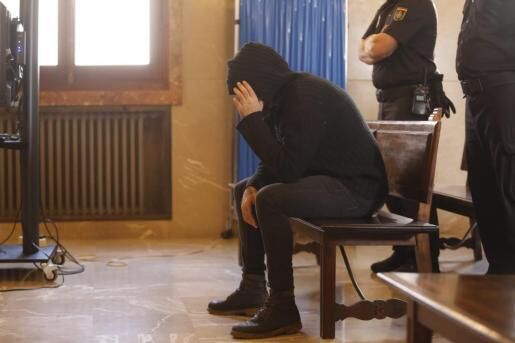 A FATHER who murdered his ex-partner by burning her alive and attempting to kill their baby in Alcudia has been sentenced to 30 years and eight months in prison.
The crime took place in Alcudia in June of 2018 after an argument between the couple. The couple had reportedly been in an unstable relationship but things escalated when the woman told the accused man that she wished to end the relationship, but that they could continue to live together.
The man allegedly left their home after threatening to kill his partner but returned the next morning and attempted to enter the house. He was forced to wake up the woman who was asleep in bed with the baby as she had used wire to seal the door shut as a precaution.
Upon entering the property, the man poured a litre of petrol over the woman and set fire to her in the doorway of the bedroom and let her burn alive. The fire could easily have reached the bed in which their baby was sleeping.
In court the man told the judge, "I did not intend to kill her. It got out of hand. I'm so sorry."