MORE than 400 sailors were seen paddling round Torrevieja waters at the weekend.
They were taking part in the IV Intercontinental Dragon Boat regatta. It was a truly international event, with Spanish teams being joined by 80 English sailors and 70 Americans and Canadians
for the Marina International organised event.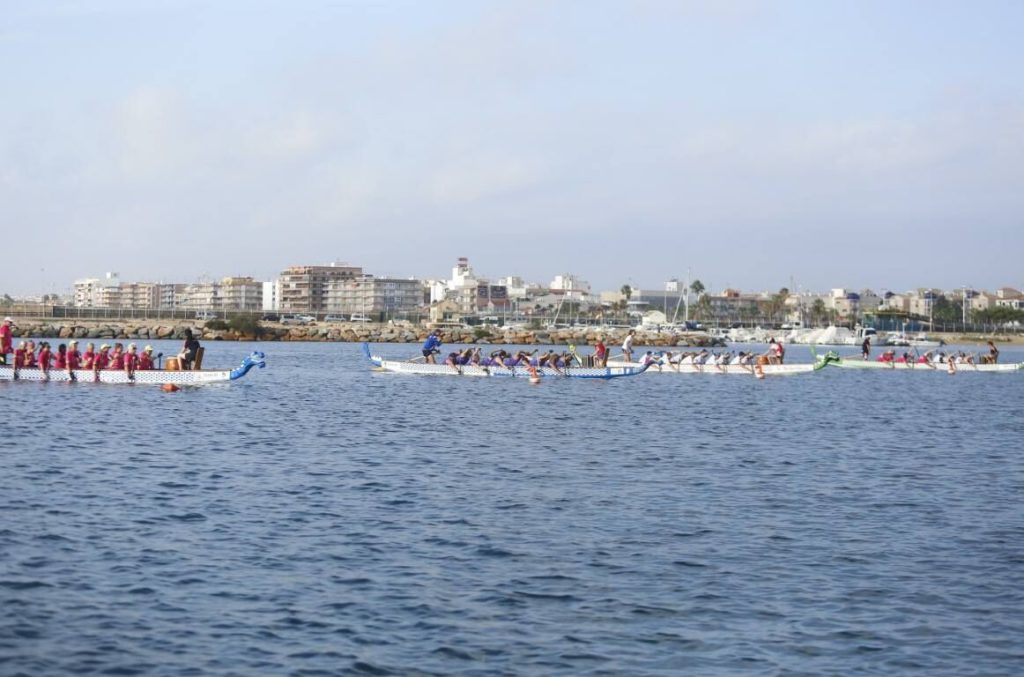 The regatta was officially termed the "Jan Collins BCS Memorial", and coincided with World Breast Cancer Day (October 19).
This was the fourth edition of the Intercontinental Dragon Boat and the third consecutive to be held in Torrevieja.
It's an international test, which involve more than 400 sailors, of which 80 are BCS (women who have suffered breast cancer), from various parts of Spain, as well as the international competitors who spent a week for training in Torrevieja.
For the first time there were mixed BCS regattas, with five men and five women per boat, and ACS trials, involving people who have overcome any type of cancer.