FOUR people are under arrest in the latest busts in the province for illegally growing marijuana.
Police detained a 48-year old man and his son-in-law after finding 124 marijuana plants, as well as two hunting rifles, during searches of a couple of properties in the Pescaderia area of Almeria city. Officers also seized a bag of marijuana and hash buds, abundant ammunition for the rifles, and the usual equipment for indoor plantations, including halogen lamps, transformers, air filters and extractors.
The police said the pair lived in one of the properties and used the other one as a greenhouse for marijuana cultivation.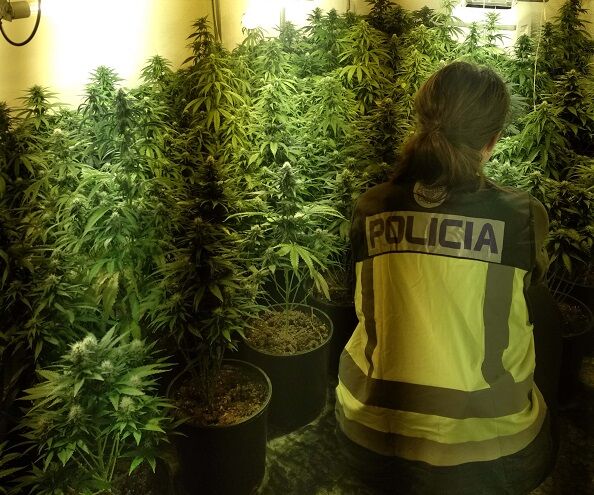 Investigations into a possible illegal indoor plantation in the neighbourhood began in the summer. Surveillance activities and the waft of the drug emanating from the property confirmed the suspicions.
The two men now face charges of a crime against public health and defrauding the power supply.
Meanwhile, the Guardia Civil reported they had arrested 44-year old B.D. and 30-year old O.N.A. after discovering nearly 300 marijuana plants in a property in La Mojonera and an illegal electricity connection.
Complaints from local residents about the smell of marijuana and the constant noise from fans and air-conditioning units operating 24 hours a day prompted the Guardia operation. Discreet surveillance revealed a possible defrauding of the power company and the individuals responsible for the plantation.
Again, as well as the plants and the plantation paraphernalia officers came across a firearm and ammunition.