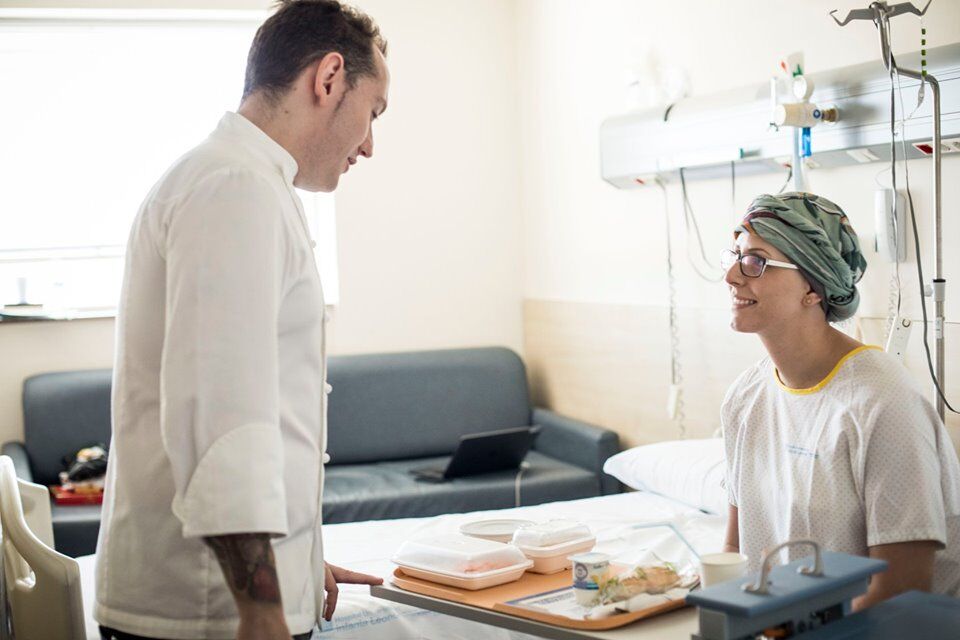 HOSPITAL food doesn't always get the best reports.
But patients at the Hospital Universitario Los Arcos del Mar Menor would have had nothing to complain about when they had food prepared by a Michelin starred chef.
Pablo Gonzalez celebrated Hospitality Day – organised by food wholesalers Makro– by creating a tapa that was cooked and served at the hospital.
In total, more than 540 tapas were offered to patients in five hospitals throughout Spain. The others were the Universitario General de Elche, Vinalopó (C. Valenciana) and Universitario Severo Ochoa and Infanta Leonor (both in Madrid).
All the tapas had one thing in common – they were created especially for the occasion by local Michelin starred chefs.
Pablo González Conejero prepared a strawberry and wild fruit gazpacho, while in Elche Susi Díaz prepared a citrus eclair, a dessert filled with citrus cream, covered with white chocolate and silver powder.
Severo Ochoa and Infanta Leonor patients were able to try a 'plankton' salad and a croquette of mint stew accompanied by chickpea purée, made by Rodrigo de la Calle and Iván Muñoz, respectively.
Each of the hospitals' chefs and kitchen staff received a master class led by each of the participating chefs. This was designed to allow patients taste of haute cuisine while at the same time ensuring their nutritional needs were covered according to their medical needs.