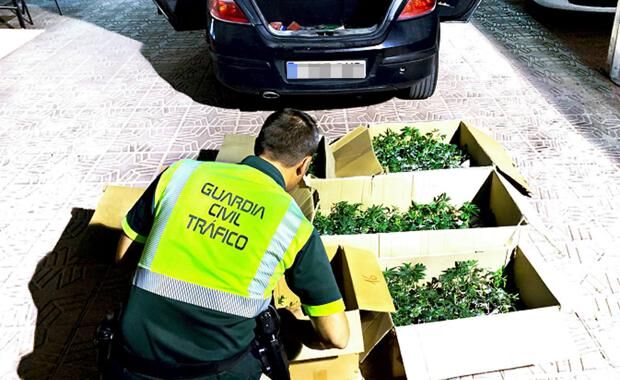 TWO men, aged 22 and 32, were arrested when Guardia Civil found 505 marihuana seedlings in the boot of their car.
Police suspicions were raised when they saw a car on the A-7 near Totalan make a sudden manoeuvre as if to try to avoid a police patrol car.
Officers stopped the car and drug tested the driver, who proved to be positive for cocaine and marihuana.
Police noticed a small smell of cannabis and conducted a search, discovering the seedlings.
Both men in the car were arrested on suspicion of drug trafficking. The cannabis plants, €1,000 in cash and the car were seized by police.