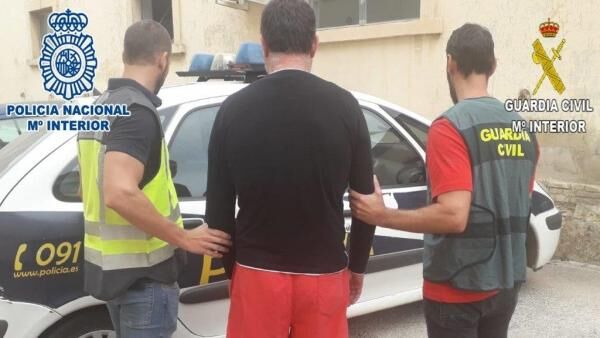 AN ILLEGAL immigrant due for deportation has been arrested accused of 84 burglaries. 
The Albanian citizen was being held at an internment centre in Valencia when police found him. 
Officers say his DNA was found in a car they had linked to a wave of break-ins at country homes in Elche and Santa Pola. 
Investigations began at the end of 2018 after several reports of burglaries in homes, where the 'modus operandi' was very similar. 
The assailants first chose their targets in isolated parts of Elche and Santa Pola. They then scaled the perimeter fences of the buildings, and broke into the houses. Once inside they stole money, jewellery, watches and other valuables. 
National Police and Guardia Civil launched a joint operation involving plain clothes and uniformed officers. 
Their patrols looked out for strangers and they eventually spotted a car with no licence plates that matched the description of a car seen near several burglaries. 
Forensic tests found DNA inside the car, which matched the arrested man. The 53-year-old will be deported once the criminal case against him is resolved.