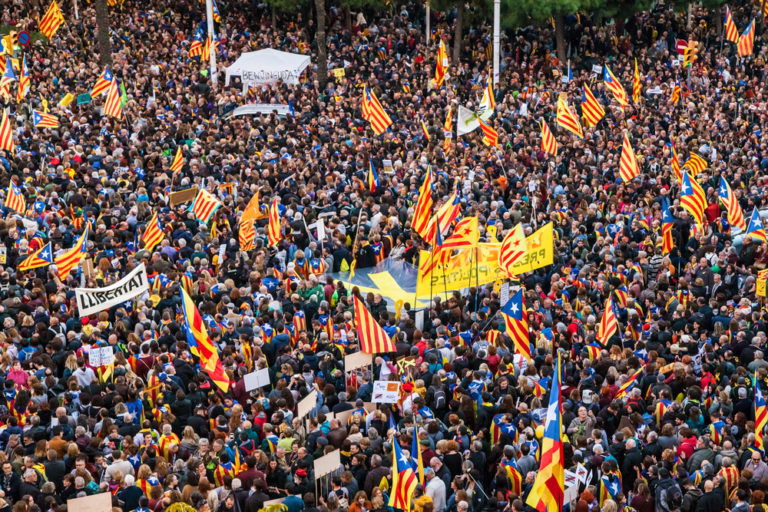 CENTRAL Barcelona was brought to a standstill on Friday as hundreds of thousands of demonstrators marched into the city in their continual protest to a Spanish court's decision to jail nine Catalan separatist leaders.
4,000 protesters managed to shut down the city's landmark Sagrada Familia cathedral during the general strike held during Friday.
Sources from Catalonia's Mossos d'Esquadra police force said that despite more than 100 arrests having been made, they believe there are around 500 radicals who act as organisers, with a further 1,500 protesters ready to carry out their orders.
Spanish authorities also believe that radical anti-capitalist activists from other European countries are offering assistance to the Catalan protesters.
Around 400 people, roughly half of them police officers, have been injured in the five days since the separatist movement surged on Monday.