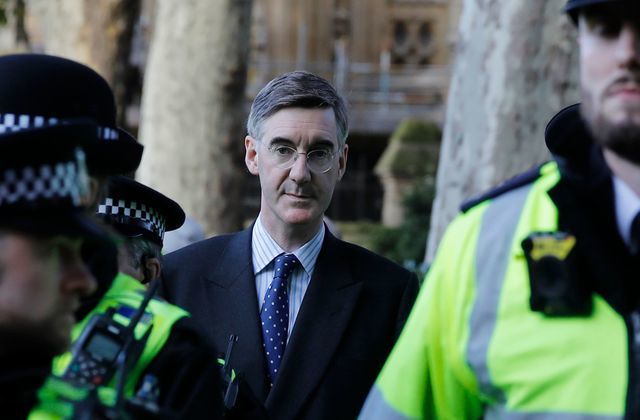 Jacob Rees-Mogg and his son were heckled by Brexit protesters in Westminster as they left Parliament this afternoon.
The protestors could be heard shouting "shame" as Mr Rees-Mogg and his son passed the protesters after leaving the Commons. 15 cops one-armed had to surround the MP and his clone dressed son despite no actual signs of attacks apart from the vocals.
Also, boos and shouts of "shame on you" were directed at Mrs Leadsom as she walked up the street surrounded by cops.
Hundreds of thousands of protesters gathered in London today to call for a second vote on Brexit including Lisa Burgess who flew especially for it from Mijas to join.