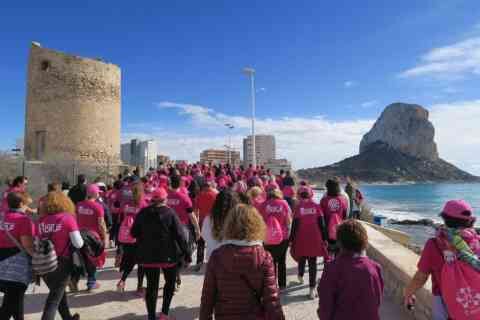 CALPE holds a Marcha Rosa commemorating World Breast Cancer Day next Sunday, October 27.
Organised by the Calpe branch of AECC, Spain's national cancer association and the town hall, the day begins in Plaza del Mosquit a 9am.
The march is expected to set off at 11am, along Calle Purissima, along the town's principal streets to Parc de la Creativitat where a giant paella awaits.
From 4pm onwards there will be performances by Marcia's Dance Centre, la Rondalla de Calp and the Les Marines Gymnastics Club and many other groups.
To register for the match, apply at the Casal de Les Associacions between 11am and 1pm or 6pm to 8pm.
There is a €5 donation when registering, while the paella costs €4 per person and includes a drink.
See more Costa Blanca North News