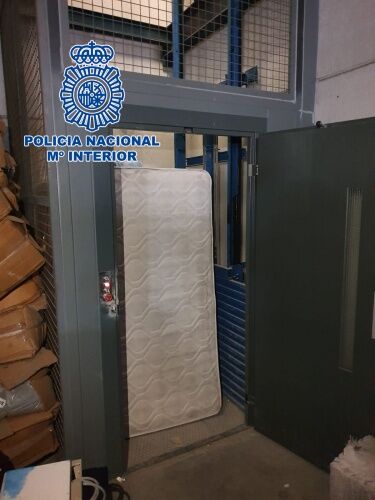 National Police have arrested two Chinese citizens for kidnapping a compatriot for five days and imprisoning him in a lift.
The captors recorded several videos of the victim, asking his relatives for €8,000, under the threat of cutting off his fingers if they did not pay.
They are also alleged to have attacked him several times, punching and kicking him.
Once the money had been deposited in a Chinese account, the man was released, but only after he had signed a letter stating that he had stayed there voluntarily and that he owed the money paid for the ransom.
The investigation began when agents from Las Palmas de Gran Canaria became aware of the kidnapping on February 6, 2019.
The victim had arrived at the Adolfo Suárez Madrid-Barajas Airport from Copenhagen where he was met by an old friend who he was due to stay with.
But all was not as it seemed. His 'friend' picked him up and took him to an industrial warehouse in Serranillos del Valle.
Two men were waiting and as he entered the building they jumped him, stole all his belongings and forced him into the lift.
They then demanded he pay €8,000 and told him to contact his relatives to raise the cash.
Faced with the threats received, the victim agreed to provide the telephone numbers of several relatives in order for them to carry out the kidnappers' instructions.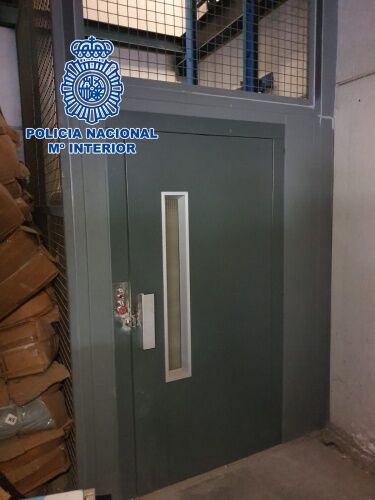 The man stayed captive for five days, guarded by one of the now detained men, who was in charge of providing him with food and accompanying him to the bathroom.
On the fifth day of captivity the money was paid.
His captors then covered his head, took him by car to a place close to the Cobo Calleja Industrial Estate in the town of Fuenlabrada (Madrid), where they told him not to remove the ski mask until a few minutes had passed.
The next day the victim took a plane to Las Palmas de Gran Canaria, where he filed a complaint telling police what had happened.
After eight months of police investigation, two of the alleged kidnappers were arrested and the place of captivity located.
See more Spain News