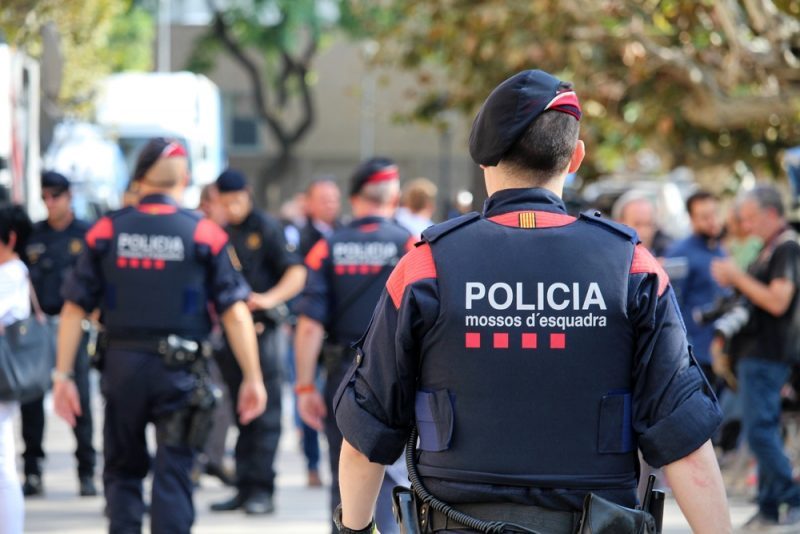 THE Spanish airport was thrown into chaos and roads were blocked as police and protesters violently clashed.
The confrontation comes as a result of the court sentence given yesterday morning to nine Catalan separatist leaders ruling between nine and 13 years in prison for sedition. Spanish judicial authorities also issued a fresh European Arrest Warrant against the former Catalan president.
Mr Puigdemont fled to Belgium after declaring Catalonia's independence from Madrid in October 2017 following a referendum on secession that was ruled illegal.
The longest prison term – 13 years – was imposed on the Catalan government's former deputy leader, Oriol Junqueras. The court convicted him and eight other leaders on charges of sedition and four of them of misuse of public funds.
Not fazed by the lengthy prison terms, the jailed political leaders encouraged their supporters to take to the streets.
A message posted on their behalf on social media said: "It's time to rise up against the authoritarian fascism of the Spanish state and its accomplices.
"It is time for the RevoltaPopular (popular revolt)."
Members of the public took action and blocked four main streets in Barcelona.
They chanted "freedom for political prisoners" and "we'll do it again".
Large parts of Barcelona Airport were shut down yesterday (Monday) afternoon as pro Catalonian-independence protesters clashed with police causing 108 of the 1,066 flights leaving the El Prat airport to be cancelled.
Rail services were also suspended. The high-speed rail link between Barcelona and France was interrupted as was the regional train network due to protests in the separatist stronghold of Girona, where people stood on the tracks wrapped in pro-independence flags.