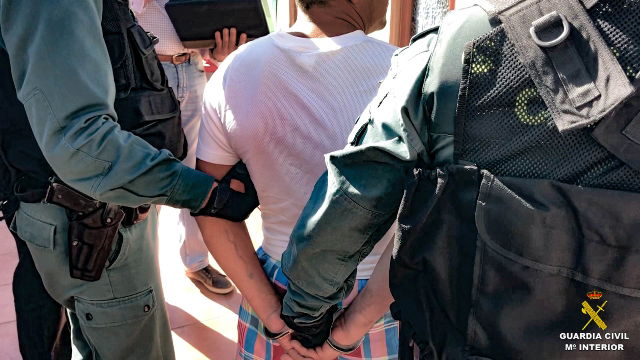 Paedophile lured boy for campsite sex in Málaga
A MAN who lured a teenage boy to a Málaga campsite for sex has been arrested by police.
National Police arrested the 43-year-old Spanish man as allegedly responsible for the sexual abuse of a 15-year-old boy.
The arrested man came to know the boy through social networks and, after gaining his trust, convinced him to have a sexual encounter in a campsite in the province of Málaga.
Investigations began after the National Police became aware that child grooming had been taking place on the internet.
The inquiries show that the arrested knew the victim through a social network and after gaining their trust, went to communicate with him through another social network of instant messaging.
Once he tricked him, he convinced him to arrange a meeting between the two of them. That's how he decided to pick him up in a certain place in the city of Málaga, from where both of them would move to another place in Málaga in order to carry out their plan.
Everything was frustrated after the parents punished the child and his mother discovered the messages and reported the facts to the police.
The first investigations determined the adult's intentions – to have sexual relations with the boy knowing he was a minor.
Inquiries identified the alleged perpetrator and they were able to verify that the reservation had been made in a place close to Málaga on the date it appeared in the boy´s mobile.
Police pounced on the alleged perpetrator in Jaén where they arrested him and confiscated his mobile phone.