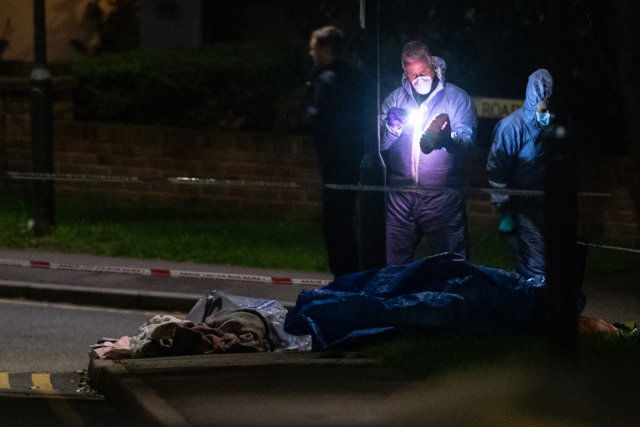 A 20-year young man died after he was stabbed in the chest was thankfully only London's sole knife crime death over the weekend but the knife crime epidemic continues with another death.
Emergency services were called to reports of a fight on Barnehurst Avenue, Bexley, south-east London, at 2.48 pm on Sunday.
The young man was taken to hospital but died a few hours later, Scotland Yard said.
A boy just 17 has been arrested and remains in custody but can't be named due to his age.
Earlier, on Sunday morning, two older men were stabbed outside a butcher's shop in Tottenham, north London. A notorious hot spot for crime.
The men, aged 40 and 29, were stabbed from knife injuries after police found them outside West Green Halal Meat and Groceries store at around at 9.55 am but they thankfully survived.
Their injuries are not life-threatening, Scotland Yard reported.
These stabbings followed on from Saturday afternoon when a man was left fighting for his life after being stabbed in Whitechapel, east London, after a reported fight on Turner Street.
Knife crime is clearly out of control now in the Capital.