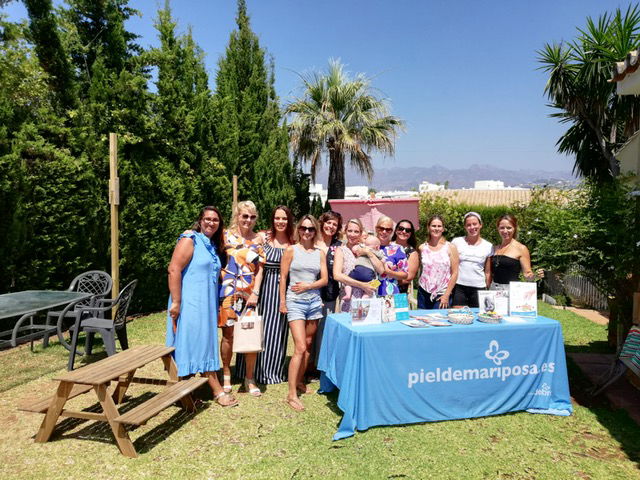 MUMS In Business Association is a platform where mothers worldwide can come together to help each other build a profitable business around a family.
The days of having to sacrifice a career to raise children are fast becoming a thing of the past with the Internet opening up a wealth of opportunities.
And one of these is the opportunity to network with like minded ladies who are also juggling running a business with raising their children.
Sisters Leona Burton and Estelle Keeber originally set up the association in the UK as a Facebook support group after finding it difficult to get to external networking meetings.
And in under two years, MIBA has built a social media following of more than 160,000 inspiring women worldwide.
It has also expanded into staging networking events, including here on the Costa del Sol.
Michelle Walker, a coordinator for Mums in Business, is responsable for bringing MIBA networking to Spain.
She said: "It involves women coming together to talk a bit about their businesses, make new connections, grow in confidence and learn new skills.
"We all introduce ourselves and our business then we have a guest speaker talking about something that everyone will benefit from, for example social media training, self belief, marketing your product etc.
"We have goodie bags where people can add things to promote their businesses like fliers with a special offer, samples, merchandise. We then spend the last 45 minutes networking."
Michelle added: "Mums can bring along their children to the events as all of the venues are child friendly, so nobody has to worry about childcare.
"I think they are a fantastic way to socialise and meet other women building a business which can sometimes be a bit lonely and daunting."
To find out more the association and events, visit
https://www.mumsinbusinessassociation.com/