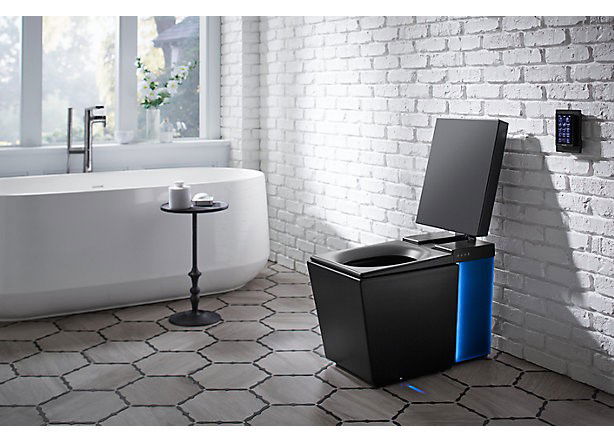 Mind your Ps Qs and 2s!
Living rooms have always gotten a lot of love with huge TVs and fun tech toys, but kitchens have been catching up lately with massive smart screens and connected appliances that somehow bring the internet into the process of microwaving a chicken wrap! This year, however, it seems the bathroom is getting some special attention, and the key product so far is Kohler's new smart toilet. The Numi has a customizable seat warmer, a built-in light show, and of course Alexa built in to control all the fancy "functions"!
In April this year Amazon admitted that employees listen to customer voice recordings from Echo and other Alexa-enabled smart speakers. The online retail giant said its staff "reviewed" a sample of Alexa voice assistant conversations in order to improve speech recognition. Some employees admitted to sharing amusing recordings with other employees via an internal chat room. Others said they had heard potentially disturbing conversations between people in their homes.
In the dark, as you walk up to Numi, the lid will open and treat you to a warm seat; when you walk away, it flushes and closes. Hassle-free for night time trips to the bathroom!
Use the app or the remote to program personalized presets for different users, and you can use voice to access the pre-set/profile (in case you misplace the remote). There is probably a difference between you, your spouse, and your children when it comes to washing; this lets you easily program and select personalization using voice and app. You can even Ask Alexa to access your own playlist of songs as the Speakers have wireless streaming capability-a singing toilet. Nice!
P.S It also has a foot warmer-now hang on a bit…foot warmer?
By Ron Howells