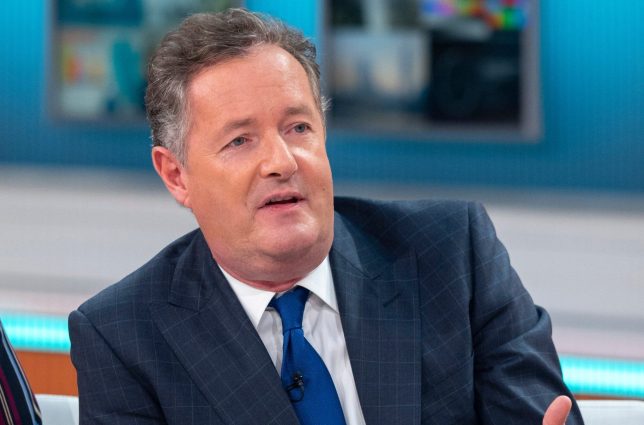 Piers Morgan has stepped into the row between Coleen Rooney and Rebekah Vardy to criticise Rooney for launching a "public shaming".
His words came after we reported on Tuesday after Rooney took to Twitter to claim stories had been leaked about her from information taken from Instagram which was only visible to Vardy's account.
Morgan has expressed serious concern for the backlash Vardy, who is pregnant, has faced with today seeing her post an Instagram message from a troll wishing death on her unborn baby.
The Good Morning Britain host has spoken out about the war between the WAGs in his Daily Mail column.
Morgan, who claims to "know both women well" lambasted Rooney over the "insensitive" timing of her post.
The father-of-four wrote: "Rebekah's also seven months pregnant with her fifth child, and is now being bombarded with horrendous abuse from trolls gleefully assuming she is guilty.
"Regardless of whether she is not, this seems a very odd and insensitive time for another mother to publicly shame a long-time friend in this way."