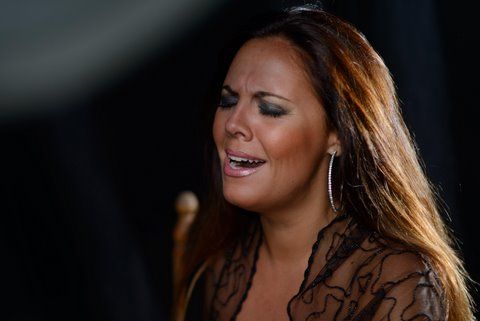 CELEBRATIONS continue at the feria in Fuengirola tonight with a performance by one of Spain´s leading Flamenco artists.
Virginia Gámez heads the programme on October 11, when she will perform at the Peace Palace from 10:30 p.m. She is a singer from Malaga who has lived for many years in Fuengirola and is going to collaborate with Fuengiroleño artists.
On Saturday October 12, Diana Navarro will arrive at the Peace Palace from 10:30 pm to put the finishing touch to close the Rosario Fair until next year.
Tickets for the performances of the Peace Palace can be purchased in person at the two Post Offices of Fuengirola, as well as at the headquarters that this company has in the English Court of Las Lagunas de Mijas.
Tickets can also be bought online at tickets.fuengirola.es portal, although there will also be sale of physical tickets at the ticket offices of the Peace Palace. Tickets will be priced at 5 euros for the seats or 10 euros for the boxes, plus € 2.25 administration fees.