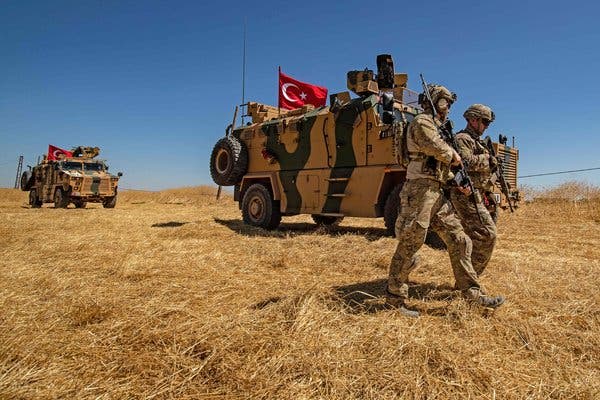 Turkey has suffered its first military casualty since launching its controversial cross-border offensive in northeastern Syria.
News came through of the soldier's death came as the Turkish military offensive against Syrian Kurdish fighters enters its third day and opposition to the action has grown.
Donald Trump, who decided to withdraw US forces has threatened to send troops back into the region and Republicans in Congress promised to impose sanctions.
The Turkish defence ministry announced today that a soldier was "martyred" in the current battles and three soldiers were wounded, as its forces pushed deeper into northeastern Syria.
Turkey has claimed to have "neutralised" 49 "terrorists", bringing the total killed so far to at least 277, whilst six civilians have died in Turkey and seven in Syria have also met their death.