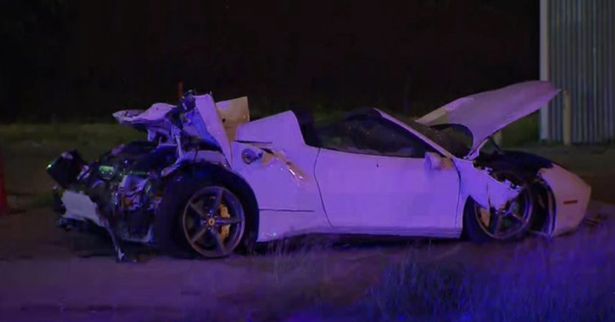 World boxing champion Errol Spence is reportedly in a serious condition after being ejected from a Ferrari following a crash in Dallas.
The welterweight world champion is believed to have been driving the vehicle at high speed while not wearing a seatbelt and is now in intensive care.
Photos on social media show the boxer's mangled Ferrari in the aftermath of the incident.
A statement from Dallas police read: "At 2:53 am a Ferrari travelling at a high rate of speed northbound in the 500 S. Riverfront Blvd.

The Ferrari veered left over the centre reservation onto the southbound lanes and flipped multiple times ejecting the driver who was not wearing a seatbelt."
UK boxer Kell Brook, who lost to Spence in 2017, was among those who wished the stricken fighter the best.
Manny Pacquiao added: "Praying for Errol Spence"
While Shawn Porter said: "My dad always tells me, This boxing thing is a part of your life but it's not going to last forever. U still have a lot of life to live after that.

With that, I'm praying for Errol Spence & his family because he has a lot of life to live and I pray he recovers quickly & fully."
Spence, 29, who is expected to survive, only fought last month when he outpointed Porter to become a unified champion.