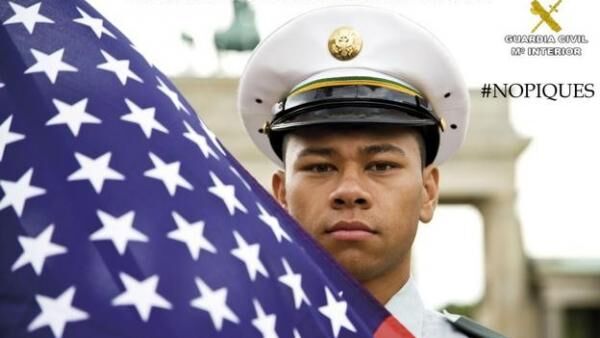 A NIGERIAN man had been arrested for allegedly stealing €95,830 from five Spanish women he was having "virtual love affairs" with.
The 39-year-old man is said by police to have pretended to be a US military man stationed in Syria. He is accused of swindling the victims from Gijon, Zaragoza, Malaga, Huesca and Almeria.
All the women met the same profile. They were middle-aged and lonely, some had suffered disappointments in love, while others were widows.
The arrested man, identified as Cosmos C., pretended to be an American military man stationed in Syria called Mathew, who, police say, "after a long list of lies, managed to gain the trust of his victims."
He then asked the women to send money under the pretext of solving the bureaucratic and customs problems that prevented him from going to Spain to meet them in person. All communications were done online.
The money was sent to Spanish and Icelandic bank accounts, as well as money orders or Western Union.
An accomplice – a 39-year-old Romanian woman identified as Daniela L.V. – was in charge of collecting the cash. She used a network of cronies who withdrew money at ATMs and deposited it in other current accounts, or sent it via money orders or through online bank transfers.
By analysing bank movements, National Police managed to identify and track down the Nigerian and Romanian, who were both arrested in Roquetas del Mar, Almeria.
Police allege that one woman, a 69-year-old from Almeria, was defrauded of €80,000.
The couple have been remanded in custody by an Almeria court accused of fraud and money laundering.
See more Spain News