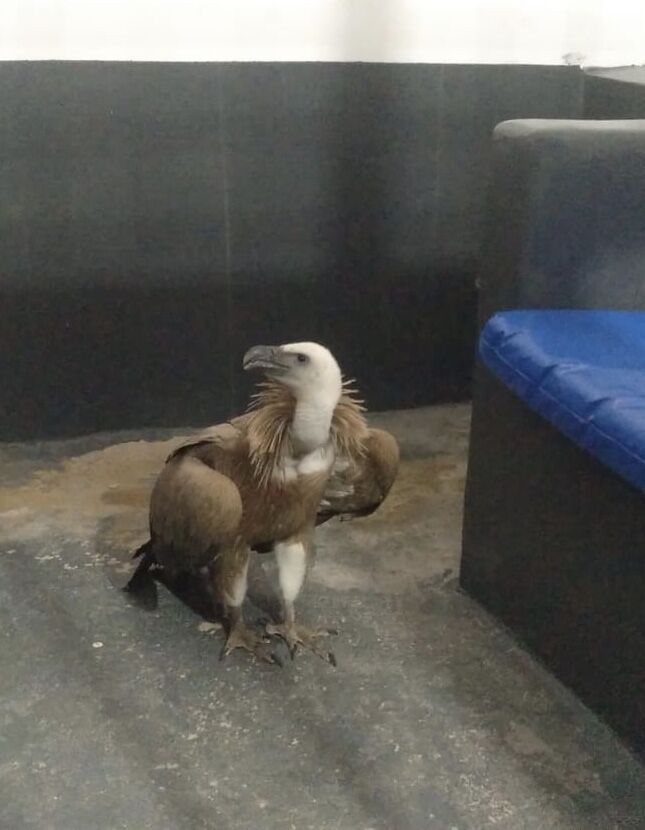 A VULTURE gave Huercal-Overa Local Police officers quite the runaround.
A Local Police patrol went in search of the griffon vulture after a passing driver reported they had spotted the bird close to an industrial estate on the Almajalejo road at the level of the A7 highway bridge to the Carretera de Nieva.
Capturing the creature was no easy task. As soon as the vulture realized the officers were there it flew onto the highway's central reservation and then hopped onto the busy Almeria city-bound lane, putting itself, the officers and drivers at risk.
Taking great care the officers eventually managed to rescue the bird and get it back to the Local Police station.
The police handed over care of the vulture to the Junta de Andalucia's Environment department Recovery Centre for Threatened Species based in Velez-Rubio.
See more Costa de Almeria News