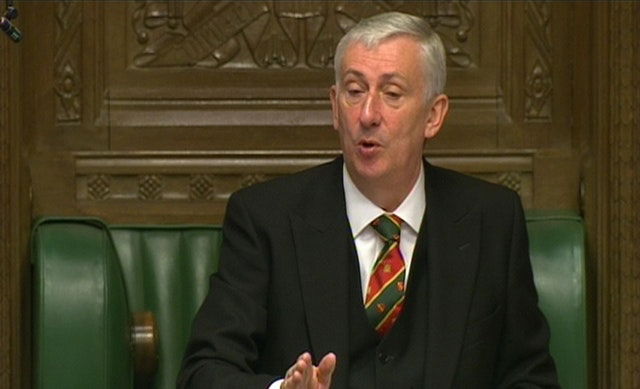 There is a problem with both drink and drugs inside Parliament, the deputy speaker of the House of Commons has admitted.
At a hustings event for MPs running to replace Speaker John Bercow in the chair, Sir Lindsay Hoyle said:
"There is a drugs problem".
Asked whether there is an alcohol problem in Parliament, Sir Lindsay said:
"I do think there is a drinking problem and I think it needs to be addressed and the support needs to be given, that's why health and wellbeing has got to be extended."
He then added: "It's not just drinking we've got to catch out, there is a drug problem, and I genuinely believe that counselling and real support should be available for all staff and members."
When asked to confirm whether he had just disclosed there is a drug problem within Parliament, Sir Lindsay said:
"I think, I believe there will be a drug problem – there is a drug problem right across this country.
"I don't believe that somebody who walks in here may not be tempted into drugs, and what I'm saying is that we should have health and wellbeing in place for drink and drug counselling and real support for anybody."
Sir Lindsay is one of nine candidates looking to replace Mr Bercow as Speaker when he steps down at the end of the month following ten years in the chair.