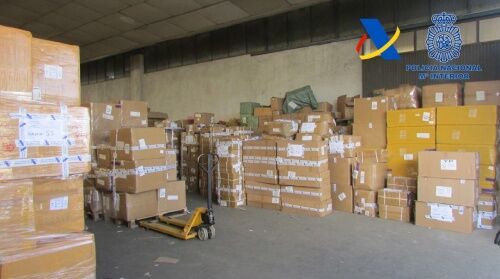 IT would appear that criminals are getting ready for Christmas early. Police have just seized 65,000 counterfeit toys with a market value of more than €372,000.
The toys, which police say were packed and ready to be shipped throughout Spain, lacked the relevant child safety controls, putting children at risk.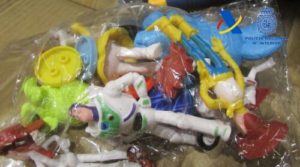 Agents of the National Police and officials of the Tax Agency, seized the fake toys at an industrial warehouse in Fuenlabrada (Madrid).
The investigation started when tax officials received international information on possible imports of counterfeit toys.
In particular, they detected a consignment from the United Kingdom with 249 packages suspected of containing fakes.
Agents from the National Police together with officials from the Tax Agency followed up a delivery of 32 packages to an industrial estate in Fuenlabrada.
Once the shipment was registered and the packages opened, the agents found that they contained a large number of counterfeit toys of well-known brands, prepared to be distributed and marketed throughout Spain.
As a result of the operation, agents have arrested a woman as alleged perpetrator of a crime against industrial property.
See more Spain News