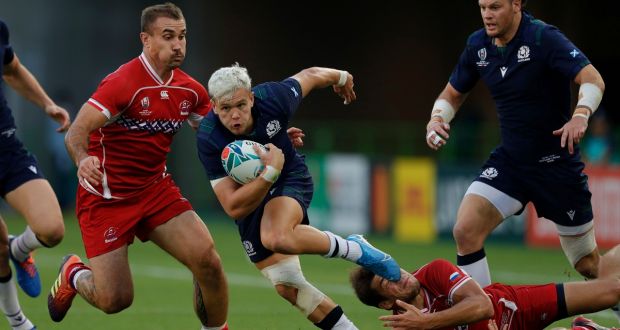 Scotland smashed Russia in their biggest win in 15 years
Head Coach Gregor Townsend said after the game,
"They played some excellent rugby. That first 10-15 minutes of the game was very competitive. Russia were here to play, they moved the ball wide, we know how physical they are, they challenge well, the breakdowns, so we had to put a really resilient performance together and take the gaps when they started to appear. It was an excellent performance and shows the depth that we have. I thought Adam Hastings brought a really good balance to his game. Some excellent kicking in the first half put pressure on the Russians, so they had to play from deep, and then his running game and link play was excellent. Still a few areas to improve, but both him and George Horne combined very well.
We'll see what happens on Saturday now with the Samoa-Ireland game, because that is a factor if Ireland don't get maximum points and it could be a three-way tie. But we know we have to win and we have to win by seven clear points if we're going to get into the last eight, and that'll be a big challenge because Japan are a very good team and have had a pretty good rest going into this game."