Let's Be-United and support orphans in our area in the most SPOOKTACULAR way!
IN the run up to Brexit and all of its chaos, we at EWN want to show how communities CAN work brilliantly together – Spanish and expats – while bringing sunshine into the lives of children in the care of Malaga's Ciudad de los Niños orphanage.
We are going to host the most SPOOKTACULAR Halloween party ever, bringing all of the youngsters from the orphanage along, and hopefully make October 31 'B for Be-united Day' rather than BREXIT DAY. And EVERYBODY is welcome – all nationalities!
EWN's CEO Michel Euesden said: "October 31 is a big day for British people living here in Spain. We have chosen Spain as our homeland, we own businesses, we pay taxes, we contribute to the community both financially and also with our charitable actions.
"So, for these reasons, we are going to make October 31 a day of fun and fundraising. We are not puppets. We have worked hard to build relations here in Spain and be a part of a community, British, Spanish and foreign, who care about each other.
"So, what better way to celebrate BREXIT DAY than combine it with Halloween, an American tradition which is big with British and Spanish people, have fun and raise money for a fantastic cause."
EWN staff are all dressing up for Halloween but decided to take it one step further, taking over a Peña in the Feria ground in Fuengirola, and completely decorate it accordingly.
And we thought, if we are going to go to this much effort, let's make it all in aid of a good cause.
Michel explained: "We spoke to Brother John (Hermano Juan Correa) from Ciudad de los Niños orphanage in Malaga recently. There are 46 children of all nationalities at the orphanage, which cannot accept cash donations, as it is supported by the Andalucian government to just take care of the youngsters' basic needs.
"For example, we were amazed to discover the orphanage gets a clothes allowance of €40per child to last three months. What can a growing child get for €40? After basics, not a lot. Imagine being a little girl without just one special dress or her first bra, or a little boy without a nice pair of trainers. These children have none of that.
"We thought it would be amazing for EWN, our readers, advertisers and the British, Spanish and foreign communities to put our hearts into raising enough for a voucher of €100 per child to last three months – November, December and January. The youngsters will then be able to buy slippers, a dressing gown, Christmas jumper, those sorts of things."
This will involve raising €4,600.
Michel added: "We then found out the children do not have their own toiletry bags. They have the basics, but nothing personal, so we want to be able to give them a personalised toiletry bag each containing extra items they need. We are looking at €30 each, which totals €1,380.
Thirdly, the government kindly subsidises the orphanage, but they do not provide Christmas treats. This is where we as a community can help again, but go a bit further and create customised baskets full of chocolates, crayons, playing cards with their names on, a maximum of €50 each child. That's another €2,300."
So, the total needed to give the 46 children of all nationalities the most remarkable three months they have experienced is €8,280.
A GoFundMe page has been set up so that everyone can see how this huge community effort is getting along and to make it easier to help. Check out our Facebook and website to find out more.
We are going to make sure the children have a fantastic Halloween and we want to make this party the best ever. This is where you, our dear readers and advertisers can also help.
EWN will be providing the youngsters with fancy dress outfits and we have got three local make-up artists coming along to do face painting, there will be two ponies there on the day. Richard and Corinne from Furniture World will be there with their special Treager grill. They are giving their time and food as well as a raffle prize for the night, these are the sort of businesses we want to work with.
Every member of the EWN staff will also be on hand in Halloween outfits to help make sure everybody has a great time.
We need the whole community to come together to make this a truly remarkable day. We need toffee apples, games, raffle prizes etc, as well as clowns and entertainers. Restaurants out there could donate sausage rolls, chilli, fresh bread or cakes to help make this a super special night.
Together, we could make 'Be-united Day' truly memorable for the right reasons. Donations will be greatly appreciated and you can find out how to help on our Facebook page and at euroweeklynews.com.
Michel added: "Please come along on the day, whether it's with €1 or €1million in your pocket, you are all welcome. We are doing what we all do best, looking after each other!
"We want an event to integrate the communities, to have fun, dance and raise money for a worthy cause. Our dedicated staff will be preparing gifts and helping to organise everything. As EWN CEO, I could not be prouder of the team.
"Remember, every €40 you spend could clothe a child for three months. Could you as a parent or grandparent support your child or grandchild for €40 for three months, I know I couldn't. This isn't about giving these children something for now, it's about giving them hope and dreams, and this community will be connected to help them.
"This is just the first stage of our long-term plan. It is not a Euro Weekly event, but a COMMUNITY ONE.
Let's do this together!"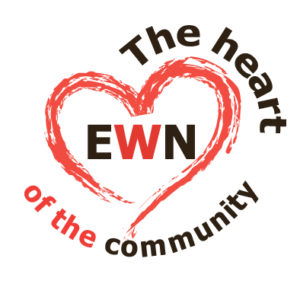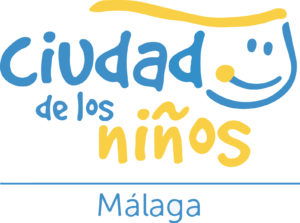 *If you have items to donate, contact the newsdesk on 951 386 161, via Facebook @euroweeklynews or our website euroweeklynews.com.
See you on October 31. Be-United!