LAST Friday saw the Age Concern Marbella and San Pedro group host their very first Gala Ball at the prestigious Melia Don Pepe Hotel in Marbella.
More than 200 seats, costing €120 per person sold out very quickly and there was even a waiting list of people who wanted to show their support for this very vital charity which looks after elderly and lonely expatriates in the area.
The black tie event saw all those attending dressed to the nines with the gentlemen in either black or white jackets whilst the ladies were, without exception, looking fantastic in their evening gowns.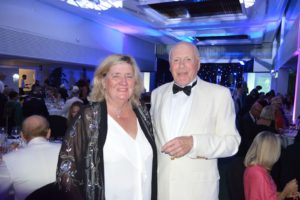 It was an early start with cocktails and canapes served on the lawn from 7.15pm with music provided by the popular Masquerade Duo before the mainly British (but with a pleasing number of Spanish guests) supporters moved into the main dining room for their meal.
Sitting at tables of 10, it was a chance to catch up with old friends and meet some new ones whilst enjoying the evening and taking part in the raffle and auction to raise even more funds to support the cause.
The Masquerade Duo returned to entertain and following the meal, there was plenty of dancing to a live band before carriages awaited the revellers.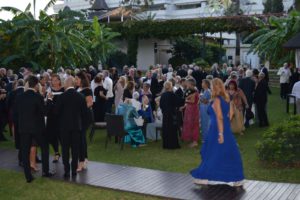 At the time of writing, the amount raised in order to fund a dedicated drop in centre, was not known but this will be reported at a later date.
To find out more, either as a volunteer/donor or someone who needs their help, visit https://ageconcernmarbella.com/.
See more Costa del Sol News