Spanish Day is Saturday, October 12th!
It is Spain's National Holiday, also known as Hispanic Day or Fiesta Nacional de España or Día de la Hispanidad (in Spanish), commemorating the exact date when Christopher Columbus first set foot in the Americas in 1492.
According to the Julian calendar, Christopher Columbus set sail from the port of Palos de la Frontera in South-West Spain on August 3, 1492. He landed on an island that is now part of the Bahamas in the Caribbean on October 12, 1492. The anniversary of this date is marked as Hispanic Day in Spain.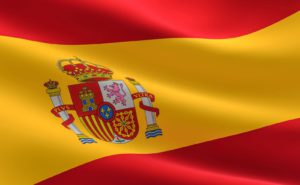 The King of Spain supervises the raising of the Spanish national flag in the center of Madrid. Before leading an armed forces parade including members of the Spanish royal family plus a wide range of foreign dignitaries.
Armed forces' planes perform aerobatics above the parade route and display yellow and red smoke to represent the Spanish flag. Radio, television and Internet news services broadcast live on these events
How will you be celebrating? Will you be enjoying the festivities in your adopted homeland culture?
Please be aware that public transport will run on a "Sunday service" with less frequency. Look out for "domingos y festivos" on timetables. Some shops will be closed, especially outside city centers and tourist destinations. Most restaurants will be open.
See more Spain News